During the talks between Turkish President Recep Tayyip Erdogan and US Vice President Mike Pence in Ankara, agreements were reached to suspend Operation Source of Peace, which the Turkish army is conducting in northern Syria.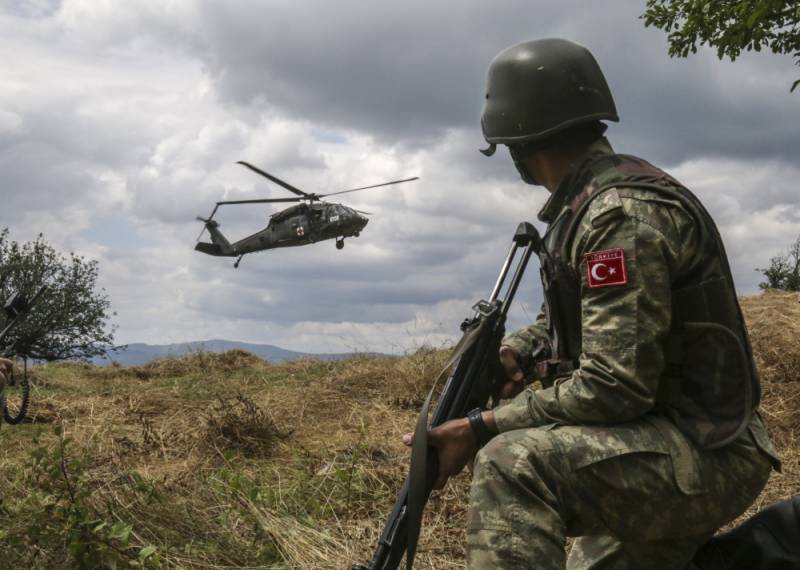 Under the terms of these agreements, the Turkish army ceases fire and enables the Kurdish YPG units to retreat outside the 30 kilometer neutral zone.
After the abusive attacks that preceded the agreements, after their conclusion, Donald Trump thanked his Turkish colleague for the millions of saved lives and called him "a damn good leader" and his friend.
Actually, we repeatedly wrote about the fact that the Turkish operation should stop. The question was only in what form this would be done.
Judging by the outcome of the negotiations, the parties found a compromise that can be presented to the public.
It should be noted that this option suited everyone without exception. Trump received the glory of a peacemaker, Erdogan - the opportunity without losing face to stop the military operation, which lost all meaning after the Syrian units went to the northern borders, Russia and Syria - the opportunity to calmly equip life in the liberated territories.
As for the Kurds, as they were, they remained a bargaining chip in the confrontation of large states.