From October 15 to October 17, the Thunder-2019 strategic forces exercises, which were exclusively defensive in nature, were held by the President of Russia Vladimir Putin personally.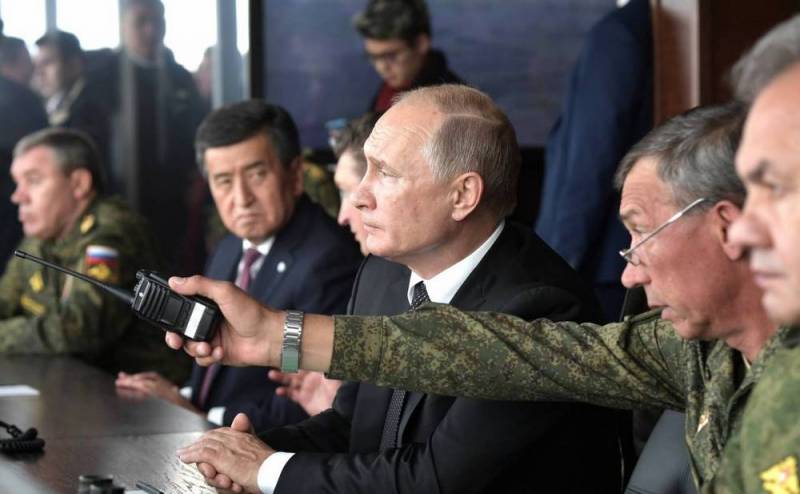 The exercises were planned in nature and in their course the issues of training and the use of strategic forces in the face of the threat of external aggression were worked out.
During the exercises, more than ten cruise and ballistic missiles were launched and the airfields of three military districts - the Western, Southern and Central, as well as a number of airfields of the Northern Fleet were involved.
A video appeared on the network, filmed by the journalists of the Kremlin pool, which captures the arrival of Vladimir Putin at the Russian National Defense Management Center, where he directly supervised the course of the exercises.
Also on the video was the launch of an intercontinental ballistic missile from the Yars complex. According to information provided to the press, the launch of the rocket was carried out from the Plesetsk cosmodrome.
The ultimate target of the missile was a target at the Kura training ground in Kamchatka, which it definitely hit.
During the exercise, all components of the Russian nuclear triad were tested: launches were carried out both from ground installations, and from strategic submarines and surface ships, as well as from strategic Tu-95MS bombers.