For the first time since 2012, national flags of the Syrian Arab Republic have risen above individual border posts on the Syrian-Turkish border.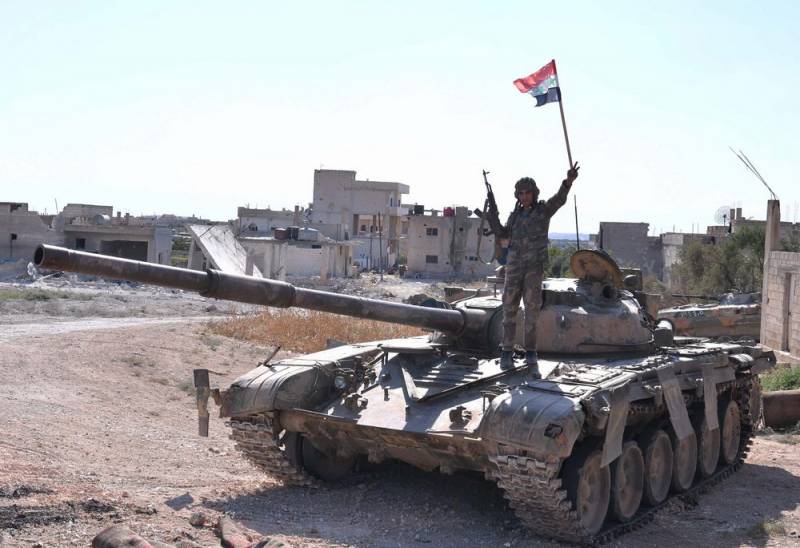 According to a publication close to the Syrian leadership, Al Watan, the first government units took control of the border with Turkey in the Suk al-Hal region north of the city of Kobani (Ain al-Arab), located on the eastern bank of the Euphrates River.
According to the publication, the Syrian Arab army continues to move to other parts of the republic's border with Turkey and Iraq.
It is expected that government forces at the border crossing point in Yarubia and the settlements of Al-Malikiya and Ain Daivar will be transferred.
Also, the presence of Syrian troops in the Tell-Tamer region in the north-west of the Hasek province has expanded, which has occupied all settlements located within a radius of 15 km from this city.
Meanwhile, the armed opposition forces operating on the Turkish side continue their unsuccessful attempts to attack the positions of the Syrian military and the Kurdish People's Self-Defense Forces (SNA) in the vicinity of the city of Ain Isa in the province of Raqqa.
To date, it can be stated that the military operation "Source of Peace", launched by the Turkish army, did not bring tangible success to Ankara and, most likely, its completion will be announced in the near future.