The pressure that the US administration is exerting on Ankara forces the Turkish leadership to consider as a response a number of options that could be very painful for Washington.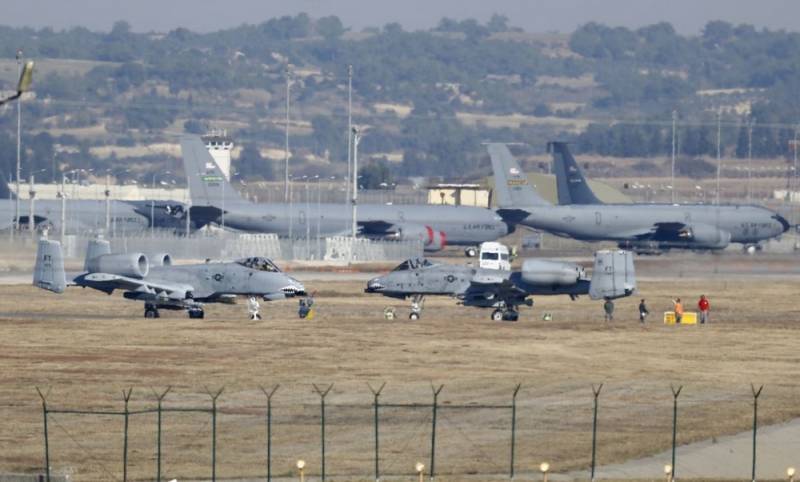 In particular, according to Turkish MP Ozturk Yılmaz, one of such actions could be the demand put forward by the Americans to reduce the size of the American contingent at the Incirlik military base. This is reported
"News"
.
Undoubtedly, such a requirement will be a sensitive injection for the United States. In particular, given the fact that this air base has an extremely convenient strategic location and is the only place in the Middle East where the Americans store about fifty nuclear weapons.
It is also important to note that Incirlik is a rather significant US outpost in confronting Russia in this region, and any weakening of US positions in Turkey will only benefit Moscow.
Recall that on October 15, the US Treasury announced on its website the introduction of the first sanctions against Turkey due to a military operation in northern Syria.
The Ministry of Energy of Turkey, the Ministry of Defense and three officials are included in the sanctions list: former commander of the General Staff of Turkey Hulusi Akar, Minister of Energy Fatih Donmez, as well as deputy chairman of the ruling Justice and Development Party Suleiman Soilu.
In addition, Donald Trump announced an increase in the duty on Turkish steel to 50 percent and the suspension of negotiations on a trade agreement between the countries.