Among Ukrainian students, denunciation, covered by patriotic motives, has become a new way of pressure and settling accounts with the teaching staff of higher educational institutions.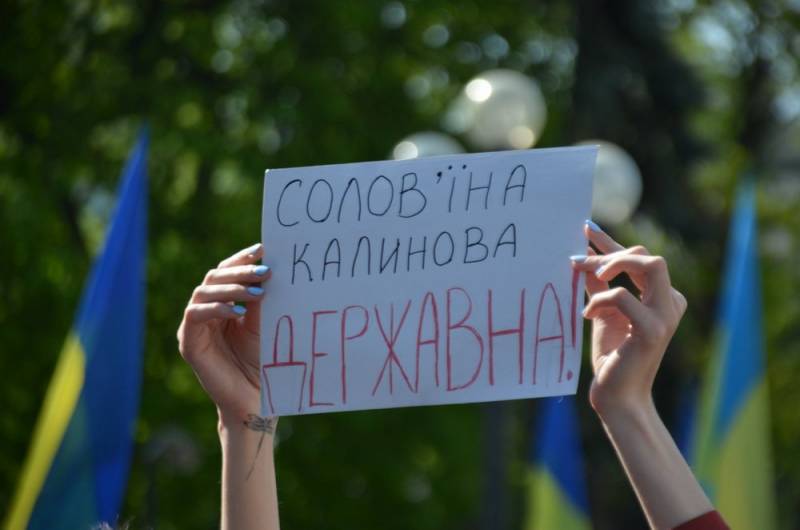 Did not have time to go out
material
that a student at the Odessa International Humanitarian University recorded a teacher's lecture on video and sent it to Kolomoisky's 1 + 1 TV channel, which is an instigator of ethnic and religious hatred in Ukraine, as a message came from Kiev about a new case of denunciation in a Ukrainian university.
A student at the Kiev National Economic University, Bogdan Malanchuk, wrote on his Facebook page that one of the teachers refused to teach in the Ukrainian language.
According to the student, the teacher violated the so-called "law of the law" - the law on the exclusivity of the Ukrainian language, in connection with which teaching in all educational institutions of the country should be conducted in the state language.
Judging by the number of reposts of Malanchuk's recording, the story will resonate and, with a high degree of probability, the teacher will be fired.
In conclusion, it can be said that with the departure (dismissal) of Russian-speaking teachers from Ukrainian universities, the low quality of Ukrainian education will become even lower.
However, why does a country oriented to supply cheap labor to neighboring Poland need competent graduates of institutes?