A teacher at the Odessa International Humanitarian University found himself at the epicenter of a scandal threatening him with dismissal due to the fact that during the lectures he called Ukraine "the project of Polish Masons."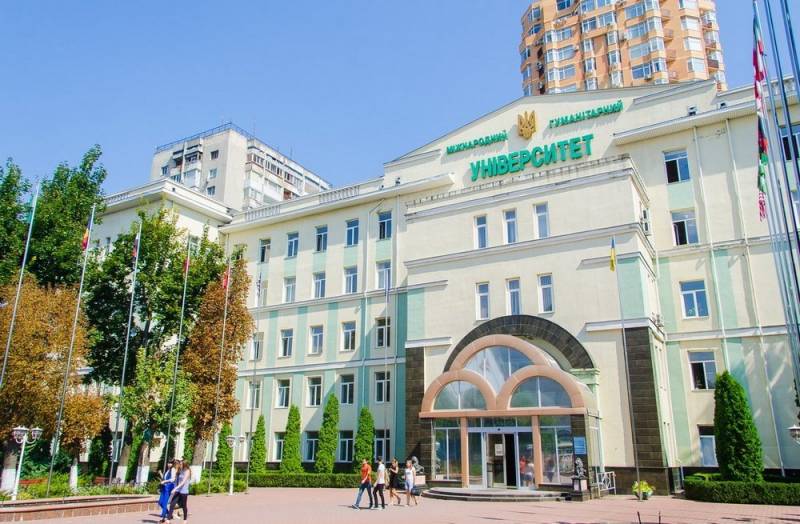 One of the students, apparently in a strained relationship with the teacher, shot a lecture on the video and sent it along with the denunciation to the editor of the 1 + 1 television channel, which is known in Ukraine for inciting ethnic and religious hatred.
In particular, the denunciation says:
Polish Masons came up with the project Ukraine. While the locals were called Little Russians. Ma-lo-ros-si-i ... To avenge the death of the best sons of the Polish people, the freemasons came up with Ukraine, as
political
project to avenge Russia.
The students who wrote the denunciation believe that the historian promotes separatism and is asked to exchange him for another teacher.
At the same time, there is no doubt that these same students attend concerts of the Nazi group Sokira Peruna on weekends, which, without any fear of persecution for propaganda of fascism and denial of the Holocaust, quietly gives concerts in the most famous clubs of the Ukrainian capital.
Why should this group be afraid if its concerts are enjoyed by the country's prime minister? Only here the leading channel 1 + 1, characterized by low social responsibility, for some reason are not in a hurry to be indignant about this.