Engineers from SPbGMTU and NITU "MISiS" printed on a 3D printer an experimental sample of the outer ring of the PD-14 engine. During the creation of the site, unique domestic equipment was used. Through the use of additive
of technologies
specialists managed to increase the strength of the part, reduce its weight and reduce manufacturing time.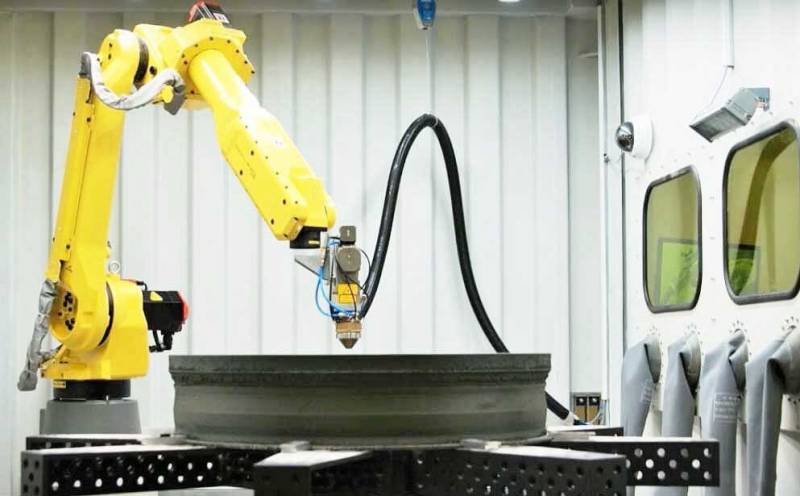 As a material, titanium alloy powder was used. The latter was fed under the laser beam by means of a gas jet, providing layer-by-layer ring growth. According to the statement of scientists, the experience gained during the experiment will allow the further use of additive technologies in the creation of the PD-35 engine.
It is worth noting that in the process of growing the prototype, the engineers used the latest technologies, which are currently at the stage of legal protection. In particular, we are talking about using a horizontal laser beam, a "dynamic" substrate, as well as predicting thermal deformations.
The manufacture of the engine assembly by means of 3D printing made it possible to bypass the processes of forging and rolling the workpiece. In turn, this significantly accelerated the production process of the part (it took 130 hours). In addition, the prototype of the outer ring was almost three times lighter and at the same time significantly stronger than cast products and metal products.
Now tests of the "printed" unit are being prepared. If they are successful, then next year the industrial production of the part will begin with the additive method.