Speaking about the possibility of cooperation between Russia and Japan, some Japanese journalists express a rather strange opinion, which is more likely to exclude the possibility of any cooperation between the countries.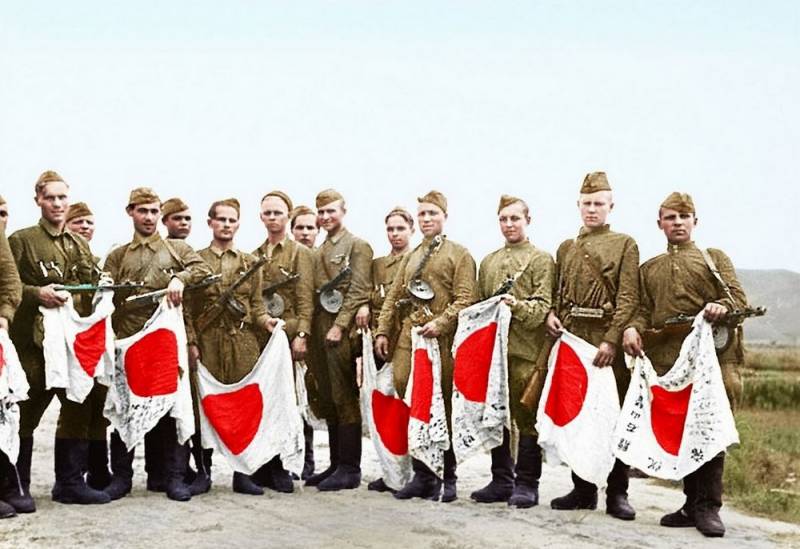 Thus, journalist Resuke Endo, in his article for the publication Sankei Shimbun, expressed the view that Moscow should "admit as a mistake" the military operations of the Soviet troops against the Kwantung Army.
Also, the author of the article believes that the internment of the USSR by Japanese prisoners of war, some of whom died and went missing in the Soviet camps, was a "state crime" on the part of the Soviet Union.
At the same time, the Japanese author modestly refrains from describing the actions of the Japanese army in Chinese Nanjing, where the emperor's soldiers staged the genocide of the Chinese population, which went down in history under the name "Nanjing Massacre", during which, according to various estimates, up to 500 thousand Chinese were killed.
Also, Resuke Endo refrains from mentioning Detachment 731, which was engaged in sadistic experiments on living people.
Not found in the material Japanese and claims to their masters from Washington, who were the first and only in the world to have tested atomic weapons in humans - the Japanese, having wiped Hiroshima and Nagasaki from the face of the earth.
With such an approach to historical facts, Japan is hardly worth starting a conversation about signing a peace treaty and returning the southern ridge of the Kuril Islands.