Quite contradictory information comes from the northern region of Syria, where a confrontation unfolded at once by several forces - the Syrian government forces, the Turkish army and the Kurdish units.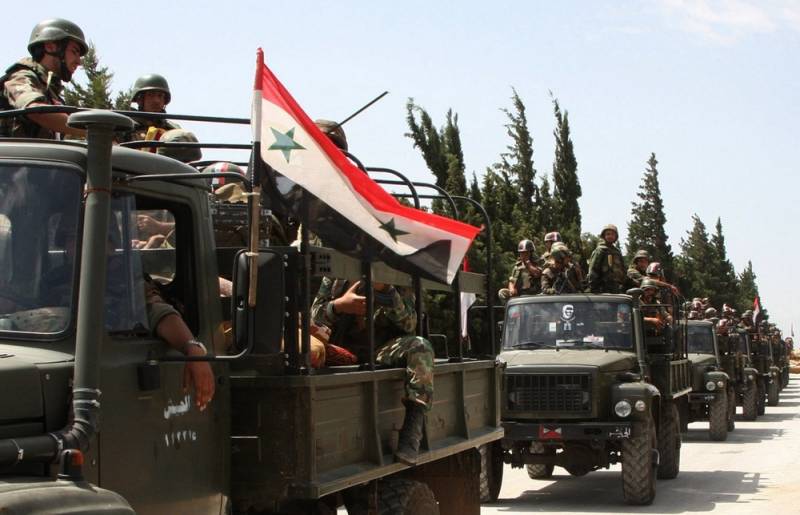 According to Bloomberg, in the suburb of Manbij, which left the units of the international coalition led by the United States, a military column
equipment
The Syrian Arab army was attacked from the air and completely destroyed by unknown combat aircraft.
However, the American edition does not provide any details of the incident. As a source, Bloomberg refers to the National Coalition of Opposition and Revolutionary Forces (NCORC).
Doubts about the reliability of this message is published
TASS
statement by the military police officer of the Armed Forces of the Russian Federation Safar Safarov that the Russian troops on the Tiger armored cars for the first time patrolled the streets of Manbij.
According to the officer, none of the parties to the conflict runs the risk of shooting, which could harm the Russian military, therefore, at the sight of a patrol with a Russian flag, a ceasefire occurs "automatically".
Safarov also said that earlier the US military prevented the patrolling of Manbij, which blocked the movement of the Russian patrol.
Recall that the American contingent left its deployment in the vicinity of Manbij and departed towards the Syrian-Iraqi border.