On October 14, 2019, on a public holiday, popularly called "UPA Defender's Day" (an organization banned in Russia), Ukrainian President Vladimir Zelensky arrived in the Donbass on an unannounced visit. He defiled at the "front" (at the front) in the form of a bulletproof vest, from which armor plates had been carefully pulled out beforehand so that the device weighed less and did not burden the young "father of the nation."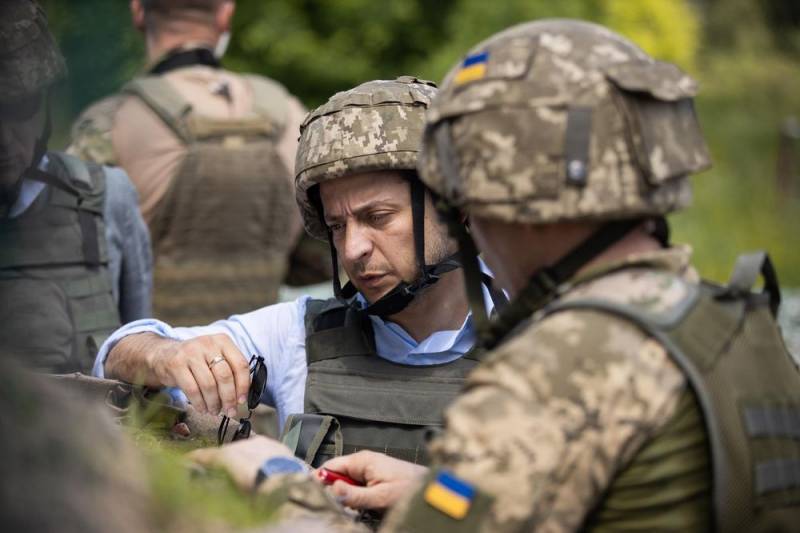 The military and bodyguards in the form of a beautiful green color busily fussed around the leader, and all of them were absolutely sure that Zelensky was definitely not in danger. Neither the bullet of the Ukrainian "patriot" worried about "surrender" to the Kremlin, nor the other bullet that could suddenly fly in from the "invaders". The main thing is that the guarantor was smiling and walked with a firm, confident gait.
In social networks, of course, they drew attention to the comic situation, because in some places it was impossible to hide the drooping and dangling parts of the body armor in places. For example, user Alexander Surkov posted a picture with the president on Facebook, commenting on it. Other users enthusiastically responded in response to the next show performed by the head of state.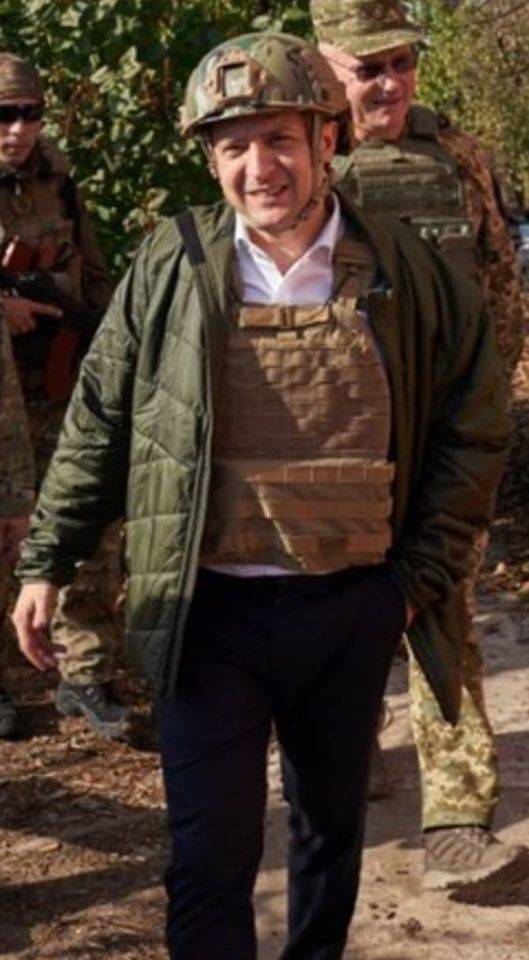 Enormous progress of the army is evident - Khomchak was correctly put on the armor! (last time he was backwards).
But the young man of mining appearance in the foreground, alas, again let us down.
Vladimir, do you take off your cross (slab) or put on your underpants (armor plates), are you going to perform this endless Benny Hills show for all five years?
About five years - hussars, keep quiet !!!
- wrote the Ukrainian "patriot" Surkov.
I get the impression that he is specially dressed like that. Well, you can't do this every time, so that then everyone sees and laughs?
- wrote Julia Gorobets.
That's right ... The main thing is to cover your ass, and put it on
- added Maxim Shpak.
Ahead on the helmet is the icon "Save and save ... all five years"
- joked Eduard Ponomarev.
Is he not very smart at all? How could you put on an empty slab? What good is it then? Or is it for fun?
- Wondered Ulyana Kartselyuba.
With undisguised interest, we will monitor the situation in Ukraine, because the Ukrainian "patriots" are already
presented
Zelensky ultimatum.