Ukrainian Nazis, calling themselves "patriots", continue to threaten Ukrainian President Vladimir Zelensky for his alleged attempts to "surrender" to Moscow. This time, the "father of the nation" was put forward an ultimatum from a whole group of "racially correct" organizations. According to their demand, the issues of a "correct" settlement of the conflict in the Donbass should be guaranteed at the legislative level.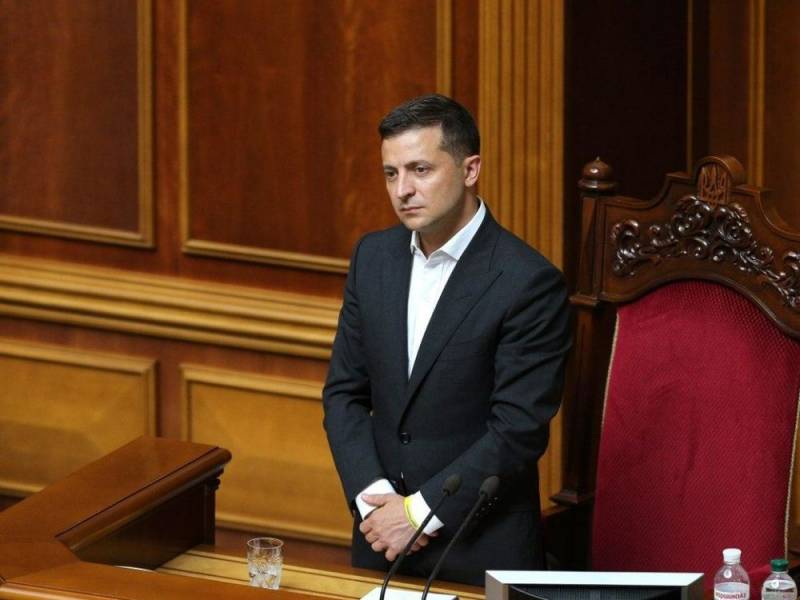 It should be noted that the united gathering of well-fed nationalists in the form of "Freedom", "National Corps" and "Right Sector" (an organization banned in Russia) was not even included in the top ten political forces of the country at the last parliamentary elections. They scored fewer votes than the Sharia party, which at that time was only a few days old and was supported by only one YouTube channel.
And now, the leader of the "National Corps" Andrei Biletsky in his Telegram channel published the indicated ultimatum. The former Nazi "Azov" battalion commander put forward a demand to Zelensky on behalf of the "Resistance to Surrender Movement". This event happened on October 14, 2019, when nationalists celebrated their annual state holiday in Kiev - "UPA Defender's Day" (an organization banned in Russia).
As Biletsky has said promisingly, if the authorities do not fulfill the ultimatum within 10 days, then the time for peaceful marches in the capital will end. So we will be watching with undisguised interest the emergence of the action "Maidan 3: 0".
We will find options for civil resistance of the population throughout the country, and we will force the government to do what the nation wants and requires. A nation requires strength, unity, concentration and ultimate victory. To the Ukrainian victory!
- wrote Biletsky, already placing an empty plastic cup on the paving stones of Khreshchatyk.
It should be noted that the alarmist (alarming) "no surrender" actions have been held in different cities of Ukraine for about a month now. They do not cause much excitement, since the society is tired not so much of the new government as of the "patriots" -the loafers and the civil war, which they organized and prevented from ending. So the Security Service of Ukraine (SBU) has yet to give all of this a legal assessment.