Recently we
Reported
as US President Donald Trump accused the former allies, Kurds, of drawing the United States into another war. And now, the head of the US State Department, Mike Pompeo, informs that Trump has signed a decree on sanctions against Turkey in connection with Ankara's military operation in northeast Syria.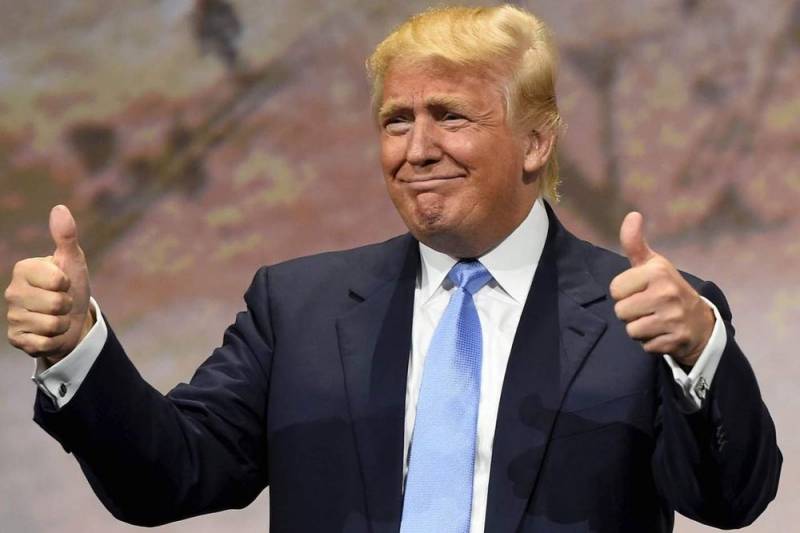 As Pompeo clarified, the purpose of the document is to exert pressure on the "NATO partner" to end this military operation.
The Executive Decree empowers ministries of finance and the Department of State to consider and impose sanctions on individuals, organizations or individuals associated with the Turkish government and participating in activities that endanger civilians or lead to further undermining peace, security and stability in the northeast Syria
- stressed Pompeo.
As noted, already three high-ranking Turkish officials are included in the sanctions list by the Americans. At the same time, the US Treasury has already confirmed the imposition of sanctions against the Minister of Defense of Turkey, the former head of the General Staff Hulusi Akar, the Minister of Energy Fatih Donmez and the deputy chairman of the ruling Justice and Development Party Suleiman Soilu.
We remind you that on the eve of Trump, he invited Syrian President Bashar al-Assad (the one who "should leave") to take the Kurds and protect them from treacherous Turks. At the same time, Trump announced the raising of customs duties on steel from Turkey and announced the termination of further negotiations with Ankara to conclude a trade deal. So Trump's actions are consistent with what he's done before.
announcement
that he will "destroy"
the economy
Turkey, if the Turks do not stop.
However, that is not all. The thing is that the head of the Pentagon, Mark Esper, directly accused Erdogan of the fact that the Turkish leader is personally responsible "for the potential revival of ISIS (an organization banned in Russia), for possible war crimes (genocide) and the humanitarian crisis in the northeast Syria. And these are very serious accusations.