October 14, 2019 it became known that Hungary approved
technical
Paks-2 NPP project (near Paks, Tolna region), which will be built by the engineering division of Rosatom City Corporation - ASE IC JSC. And as the Director General of Rosatom Aleksey Likhachev specified, this happened a few days ahead of schedule.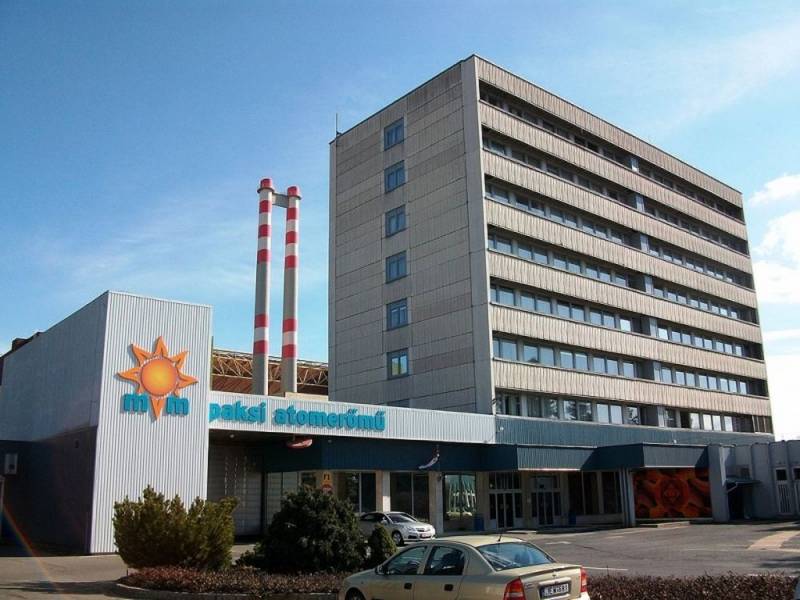 Since the technical design has already been approved, the next step will be to obtain a license for construction work. Before that, the general director of the state corporation called the approval of the Paks-2 project the "task of the year" for Rosatom at this nuclear power plant.
It should be noted that the Paks-2 NPP will consist of two 3+ generation units, with VVER-1200 reactors. On April 4, 2017, a site for the construction of the said nuclear power plant was approved in Hungary. In June 2019, the construction of the building and installation base at the specified site began, for the subsequent construction of the nuclear power plant itself.
We remind you that in 2009 the Hungarian Parliament approved the construction of two new power units at Paks NPP. At the end of 2014, Rosatom signed a contract for the completion of nuclear power plants and the project was named Paks-2. Investments are estimated at € 12,5 billion. At the same time, Russia and Hungary signed an agreement to provide Moscow with a loan to Budapest in the amount of up to € 10 billion for the completion of this station.
Things are moving slowly, as European officials and "public figures" are hindering this project in every way. However, Hungary needs electricity, so there is a high probability that the project will be completed and Budapest will not repeat Sofia's mistake. It is not in vain that the Minister of Foreign Affairs of Hungary Peter Siyarto recently announced that Hungary will not refuse to implement this project.