Member of the House of Representatives of the US Congress, a veteran of the war in Afghanistan, Brian Mast, decided to congratulate his country's Navy on the anniversary of its founding. Then he posted on his Twitter account a beautiful photo of Peter the Great, a heavy nuclear missile cruiser (TARK) of the Russian Navy.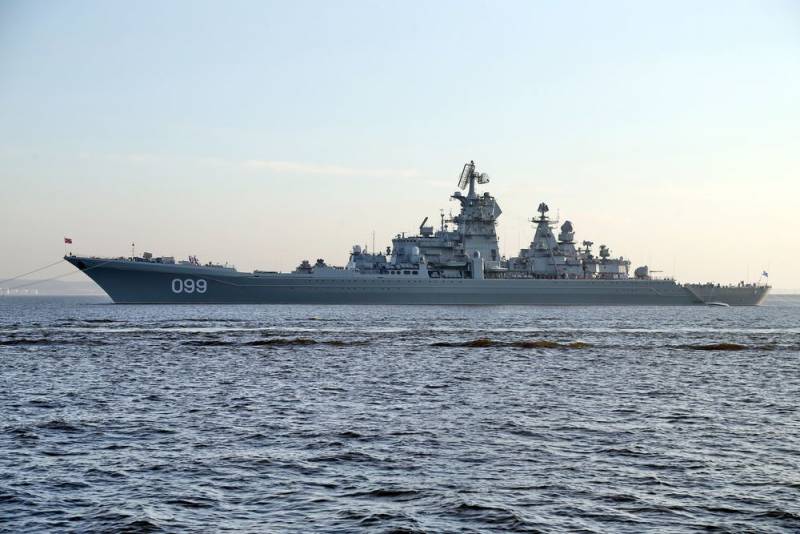 The congressman was not too lazy to paint the side number of the Russian ship. However, he forgot about the visible St. Andrew's flag. But he was immediately reminded of this by US citizens with a heightened sense of patriotism. They openly persecuted the congressman, accusing him of "conspiring with Putin." After that, Mast changed the post, changing the photo to the official U.S. Navy promo video.
Thank you comrade
- wrote user jodfoster.
Great job, Agent Mast!
- added SZchatkal.
Russia is proud of you
- joked GuiaDPL.
Thank you for supporting the Russian fleet
- noted scaldedpuppy.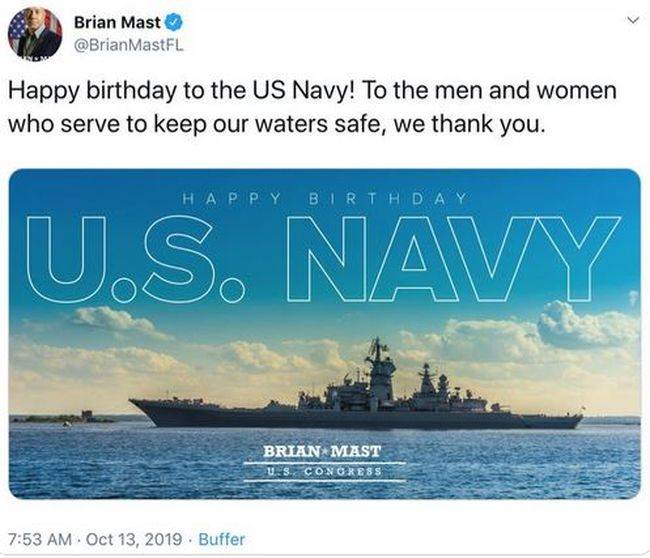 It should be clarified that Russian users reacted to this much more calmly than their American counterparts. Indeed, in Russia there is even a corresponding meme on this subject - "girls-designers". It is used when an outright "blunder" appears in some media, according to which it becomes clear that "the author is not in the subject". However, the Russians noted the good taste of the "congressman-designer", because the "Peter the Great" is really a wonderful ship. This majestic missile carrier is a thunderstorm of US carrier formations. And the Pentagon has not in vain included this cruiser in the top five most dangerous warships on the planet.