When the Ukrainian authorities sent fattened Ukrainian "patriots" a little "foolishness" at the Turkish embassy in Kiev on October 12, 2019, to show Washington their concern for pro-American Kurds in Syria, we did not doubt that Ankara would not leave this unattended. And now, in Kiev they are already indignant and write a collective letter to the Turkish "Sultan" about the fact that he received a representative delegation from Russia.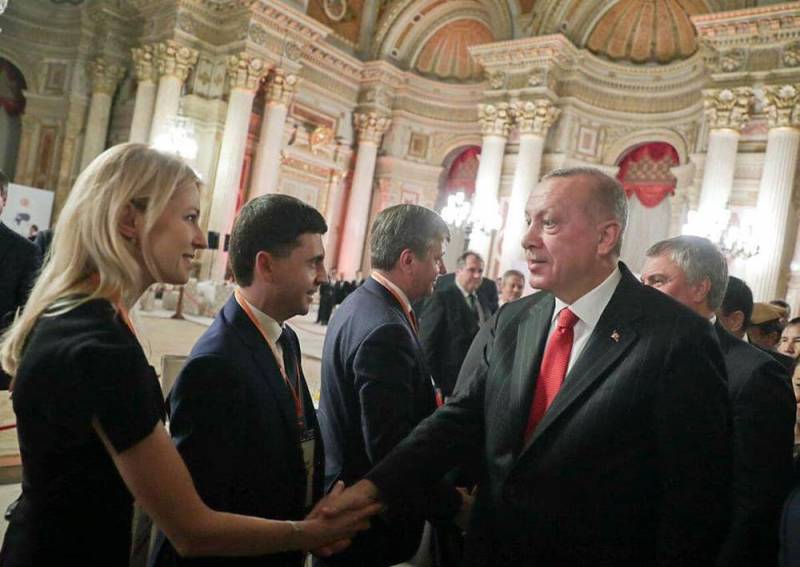 The thing is that on October 13, 2019, a group of Russian parliamentarians arrived in Istanbul to participate in the Conference of Parliament Speakers on combating terrorism and strengthening regional cooperation. The Russian delegation included: Chairman of the State Duma of Russia Vyacheslav Volodin, Crimean deputies Natalya Poklonskaya and Ruslan Balbek, as well as other parliamentarians.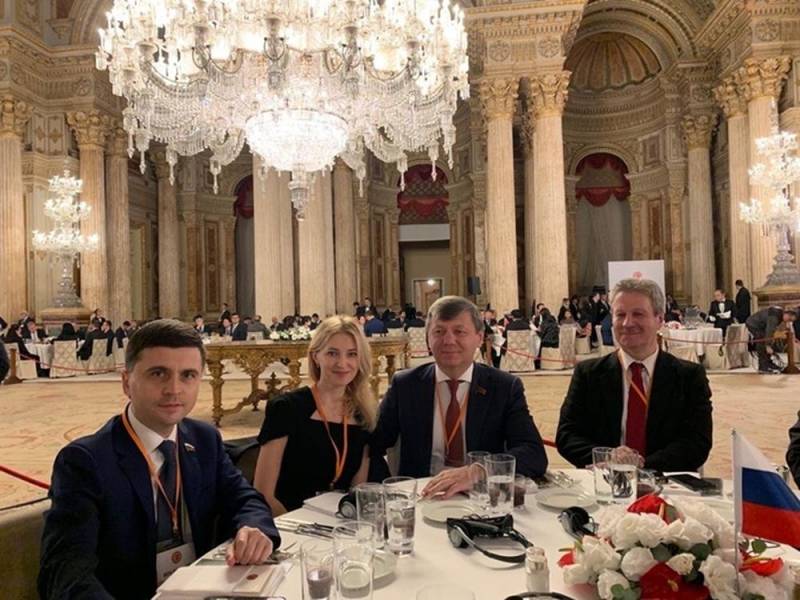 It should be noted that the Turks made a really warm and oriental welcome. At the representative dinner, the Turkish leader, Recep Tayyip Erdogan, who, as you know, does not recognize Crimea as Russian, said many good words to Moscow. Moreover, he talked with Poklonskaya (the symbol of the "Russian spring" in 2014 in Crimea) and shook her hand, after which a tantrum began in Kiev.
The Ukrainian Foreign Ministry summoned the Turkish ambassador to Kiev and began to compose Ankara's note of protest. The pages of Ukrainian "patriots" on social networks were filled with angry messages about the Turkish "zrada". The photo of the day in the Ukrainian media was the handshake of Erdogan and Poklonskaya.
Information on President Erdogan's meeting with
politicians
illegally elected in the occupied territory of Ukraine is cause for concern. Ukraine has already sent a note of protest to Turkey over this meeting. Turkish Ambassador to Ukraine invited to Foreign Ministry
- declared in the Ministry of Foreign Affairs of Ukraine.
You can only imagine to what extent hysteria would have come if Erdogan kissed the lady's hand like a gallant and well-mannered gentleman. After all, Ukrainian "patriots" are so predictable. But for this, apparently, it is necessary that in Kiev again someone jumped in front of the Turkish embassy.