The command of the Sixth Fleet of the US Navy called the reason for the entry into the Black Sea of ​​a guided missile destroyer destroyer - missile defense (URO-PRO) Porter.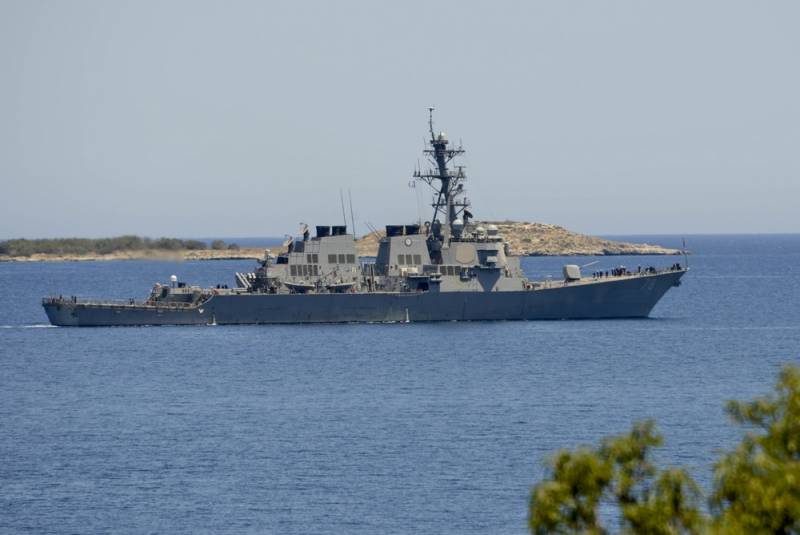 The fleet's website published a statement by the commander, Vice Admiral Lisa Franchetti, in which she notes that the entry of an American warship into the Black Sea is a planned operation, which should demonstrate Washington's commitment to freedom of navigation to its NATO allies and partners in the Black Sea.
According to the admiral, this is the seventh call of the US Navy ships to the Black Sea this year. The last time the "Porter" was noted on this side of the Bosphorus in August this year.
Recall that such "visits", as a rule, take place under the close supervision of the ships of the Russian Black Sea Fleet. This time, support for the American destroyer Porter was provided by the frigate Admiral Essen and the small missile ships Vyshny Volochek and Orekhovo-Zuevo.
The destroyer Porter belongs to the fourth generation of US destroyers Arly Burke, assigned to the 2nd squadron of the US Atlantic Fleet. The destroyer is commanded by a woman - captain Andria Slough.
During operation, the American destroyer became famous for its collision with a Japanese oil tanker in the Strait of Hormuz in 2012 and a missile strike on the Syrian air base at Al-Shairat, which was launched in 2017.