Wanting to smooth out the negative effect that arose as a result of the talkativeness of the President of Ukraine, Vladimir Zelensky, during a telephone conversation with Donald Trump, the head of the Ukrainian Foreign Ministry, Vadim Priestayko, went into all serious ways.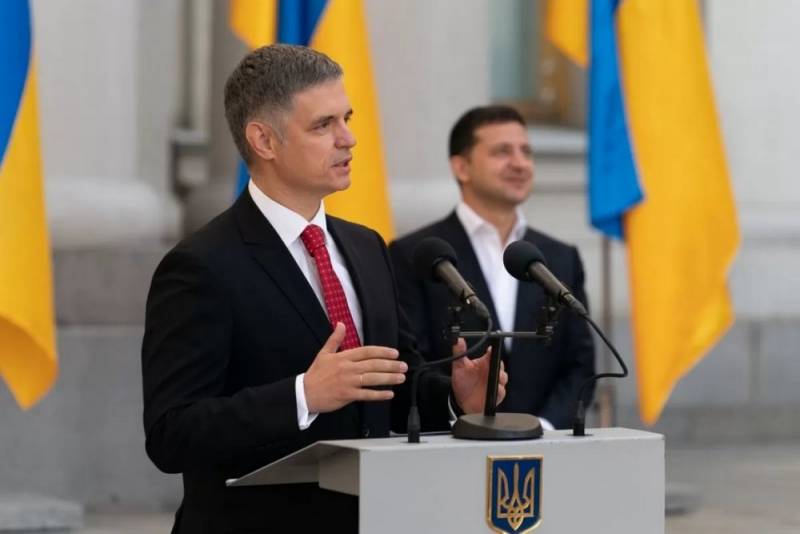 During an interview with Ukrinform, commenting on the consequences of publishing a transcript of a conversation between the two presidents, Priestayko said that this created a "certain tension" in Ukraine's relations with Germany and France.
At the same time, he stated that the insult from the Europeans had not yet poured into some radical forms.
Sometimes there are times when it is better to keep silent, but this does not apply to Ukrainian diplomats. Further, the Foreign Minister, as they say, suffered.
The diplomat expressed the opinion that in this situation there is "a certain pretense and desire to use the moment", implying, probably, Angela Merkel and Emmanuel Macron.
After this attack, the Ukrainian decided not to stop and added that he did not believe that "the leaders of the countries are so thin-skinned" and emphasized that after the publication of the conversation "diplomacy was faced with a new reality".
It's hard to argue with that. Ukrainian diplomacy, most likely, is now faced with such a reality that both Vladimir Zelensky and Ukrainian diplomats in European countries will be avoided as lepers.