Russian President Vladimir Putin appreciated the approach of NATO infrastructure to Russia's borders and announced the development by Moscow of new strike complexes. This became known during an interview that the Russian leader gave to journalists RT Arabic, Sky News and Al Arabiya.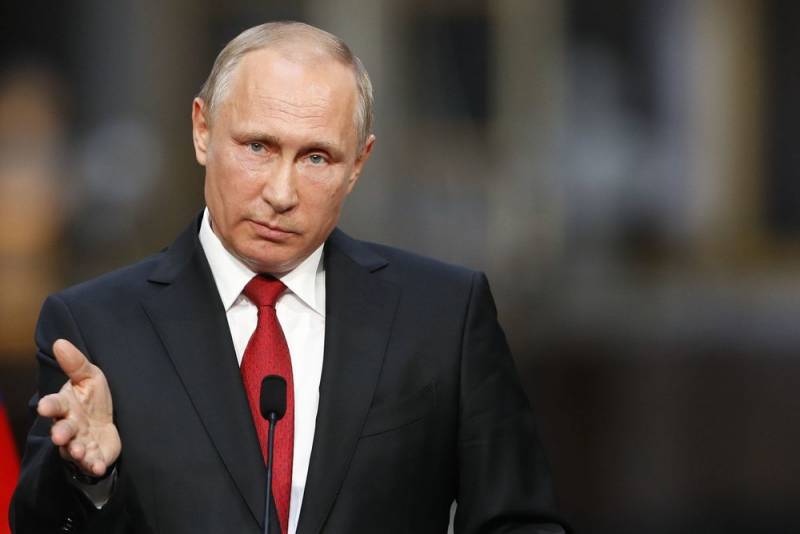 Putin bluntly stated that Moscow does not cause any joy when the infrastructure of the "peace-loving" Alliance stubbornly "creeps" to the country's borders. Therefore, when asked whether Russia feels threatened by NATO advancement, he also gave a frank answer.
We feel, of course. We always felt it, always talked about it. And they answered us all the time: "Don't be afraid, it's not against you and there's nothing terrible here, because NATO is transforming, it's not a military organization at all, it is non-aggressive," and so on.
- Putin said.
At the same time, Putin noted that no one has changed the NATO Charter. He drew attention to the fact that the Alliance independently escalates tensions by arranging various exercises and provocations near the borders of Russia.
There is an article there that says (I don't remember, the fifth, perhaps, or which one, I can be mistaken) about military support for the members of my organization and so on. This is a military unit. And of course, when the military bloc's infrastructure approaches our borders, this does not cause us any joy.
- Putin specified.
After that, the head of the Russian state added that Moscow intends to create such strike complexes that will overcome any missile defense system.
We will work on such strike complexes, which, of course, will overcome any missile defense system.
- he stressed.
Putin added that Russia "will do it, now it's already obvious." He explained that missile defense systems work against ballistic missiles, i.e. against missiles flying along a ballistic trajectory. At the same time, Russia has seriously improved (modernized) its existing potential, as well as "created other weapons that no one else has in the world."
It must be recalled that Putin gave this interview on the eve of his official visit to Saudi Arabia. By the way, this is the Wahhabi kingdom,
pushed
The United States, recently openly escalating relations with Iran. At the same time, Putin announced for the first time the latest Russian military developments (Vanguard, Petrel, Poseidon, Dagger and Relight) in March 2018. Just when the United States became closely interested in Iran.