On October 11, 2019, the Pentagon began to deploy additional troops to Saudi Arabia. Washington warned the authorities of the Wahhabi kingdom that these forces were needed "to guarantee and strengthen the country's defense."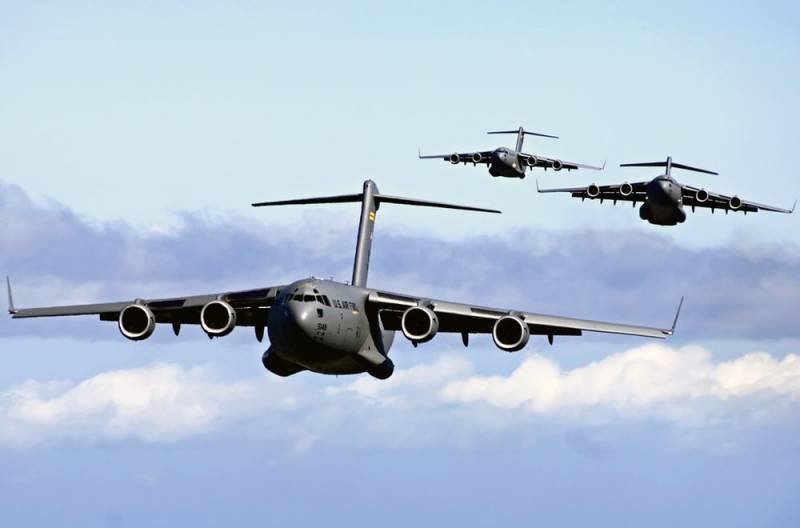 It should be noted that Americans deploy 3 troops, two Patriot (Patriot) anti-aircraft missile batteries, one THAAD (Terminal High Altitude Area Defense) airborne interception system, two fighter squadrons and one expeditionary wing to the Arabian Peninsula.
Defense Minister Esper informed the crown prince of Saudi Arabia and Defense Minister Mohammed bin Salman this morning about the deployment of additional troops to guarantee and strengthen the defense of Saudi Arabia.
- The Pentagon said in a statement.
At the same time, the American leader Donald Trump has already said that the indicated additional contingent is not placed there "for free" and Riyadh will pay Washington for this.
We are sending additional forces to Saudi Arabia. Saudi Arabia, at my request, agreed to pay us for everything we do to help them. And we appreciate it
- Trump specified.
Trump emphasized that Saudi Arabia is a "good ally" and an important player in the region. This country buys from the United States various products "for hundreds of billions of dollars."
It should be added that now, given the last transfer of American troops, the Central Command of the US Armed Forces (United States Central Command; USCENTCOM or CENTCOM), branched out for the Middle East, has at its disposal an additional contingent of almost 14 thousand military personnel. By the way, we recently reported about
exacerbation
"Partnership" relations between the US and Turkey in Syria.