On October 11, 2019, the official representative of the People's Militia (NM) of the Lugansk People's Republic (LNR), Yakov Osadchy, held a briefing on which he reported on the operational situation over the past week. He drew public attention to the ongoing shelling of the territory of the LPR by the Ukrainian security forces, the buildup of forces and means by the Ukrainian side, and also that intelligence discovered the Buk air defense system in the territory of Donbass controlled by Kiev.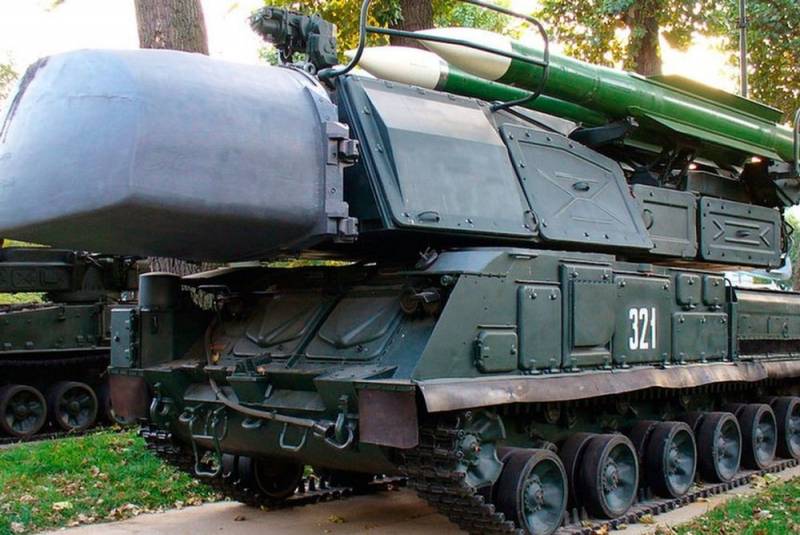 Osadchy noted that the Ukrainian security forces continue to use the ceasefire to build up and regroup forces and assets, as well as to concentrate heavy weapons in the OOS (former anti-terrorist operation) zone. He also specified the quantity
equipment
, which the Ukrainian military places near civilian infrastructure.
For example, on the outskirts of the village of Borovenki three units of the 152-mm towed guns 2A36 Hyacinth-B were revealed. Directly in the settlements Troitskoye, Peredelskoye, Makarovo, Stanitsa Luganskaya, Novotoshkovskoye, Katerinovka, Kryakovka, right next to residential buildings, various armored vehicles were discovered. In addition, the Buk anti-aircraft missile system is located near the village of Novoastrakhanskoye.
In order to prevent the opening of equipment placed in violation of the Minsk agreements, Ukrainian criminal units continue to create obstacles to the work of UAVs of the OSCE mission performing flights over the territory occupied by the armed forces of Ukraine.
Osadchy added, emphasizing that the Ukrainian security forces are using electronic warfare to suppress these drones.
Without a doubt, this indicates Kiev's unwillingness to follow the path of the peace process, and the recent, third in succession, disruption of the withdrawal of troops in the Donbass confirms this once again. So, while Kiev demonstrates a frank reluctance to comply with the Minsk agreements.