Russian Helicopters Holding (part of Rostec State Corporation) reports that a customer from China has already received the first Mi-171 multi-purpose helicopter with VK-2500-03 engines. In addition, at the Fifth China Helicopter Exposition in Tianjin, a company spokesman said that 12 more helicopters had already been signed and were being executed.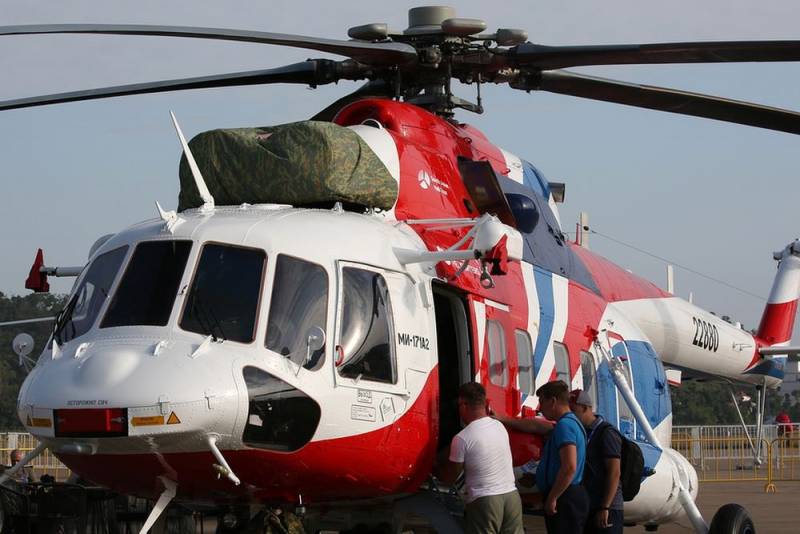 As the holding specified, in the near future the Chinese "comrades" should issue a certificate to the Russians, which will already allow the delivery of two light twin-engine multi-purpose Ansat helicopters to the Celestial Empire in the first half of 2020.
It should be noted that in April 2019, Beijing for the first time in 19 years certified the Russian engine. It turned out to be the aforementioned VK-2500, which replaced the TVZ-117 engine and is made exclusively from Russian components.
We remind you that the TVZ-117 engine was developed in 1965-1972 at the Design Bureau named after V.Ya. Klimova (Leningrad, RSFSR). Serially produced at ZPOM Motorostroitel now PJSC Motor Sich (Zaporozhye, Ukraine).
Within the framework of this exhibition, the holding held negotiations on promising projects with potential Chinese customers. It is emphasized that, taking into account the experience gained in operating helicopters, the most attractive for the Chinese market are Mi-171 helicopters with VK-2500, Ka-32A11BC, and Mi-26TS engines.