Until the end of 2019, there is very little left, and in Minsk, with a meaningful look, they calculate with a calculator how much Russia owes Belarus money. It turns out that over the current year the loss of the Belarusian budget due to Moscow's actions amounted to $ 800 million. In the next year, 2020, another 400 million will be added to them. In total, by 2024, our country will "owe" the Republic of Belarus, according to the most immodest estimates, $ 11 billion. In any case, Minsk is unshakably convinced of this.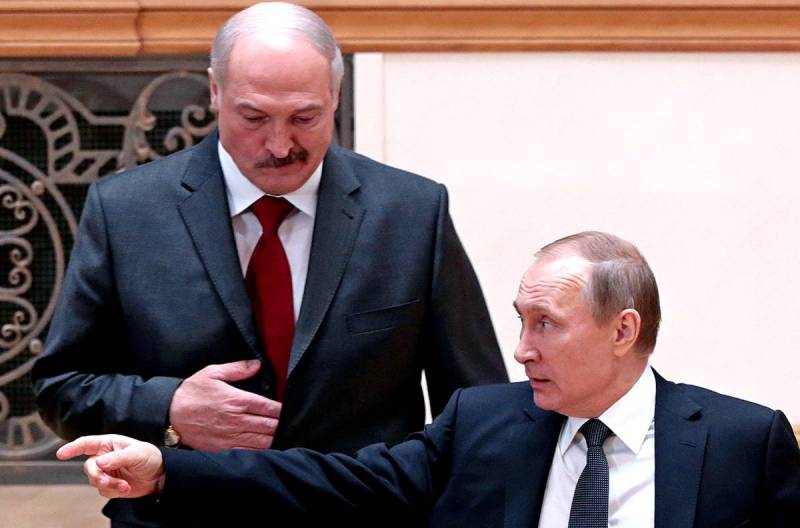 And yet, who should whom and what really should?
The reason is the so-called "tax maneuver" that Russia will conduct in the next six years. After zeroing the export duty, Belarus will lose all its seemingly inalienable preferences as an ally for the purchase of Russian oil at significant discounts. All these years, only part of it went to domestic consumption, the rest was processed at refineries and sold for export. It turned out to be a very profitable, reliable and respectable business.
And now this fairy tale is coming to an end. The master of trade and intrigue, President Lukashenko, demanded from Russia some compensation for Belarus because of the "tax maneuver", but quite unexpectedly ran into a blank wall. It got to the point that Alexander Grigoryevich promised to switch to American and Azerbaijani oil, and even subtly threatened Moscow with Ukrainian missiles. So far, all to no avail.
Obviously, this whole situation needs to be viewed through the prism of mutual obligations of Russia and Belarus to each other within the framework of the Union State. It must be recalled that the agreement on its creation was signed back in 1999, and long ago, we had to have a single legislation, a single citizenship, a single governing body, a single currency in the absence of a border, a single bicameral parliament elected by the population of both countries , and much more.
From the above checkmark, you can put only opposite the paragraph on the border, which was already de facto removed when creating the Customs Union. Today Minsk distorts even the proposal to deploy a military air base of the Russian Air Force on its territory. Instead, President Lukashenko offers a joint missile program to Kiev, which considers Moscow an "aggressor."
Can this behavior be considered allied? Not. Is there really a Union State of Russia and Belarus? Probably not.
Therefore, do not be surprised that in the end, Minsk is faced with a choice with whom it is. "Tax maneuver" is an ordinary tool of economic pressure. Unpleasant, but where to go? The claims of the Belarusian authorities about certain compensations are absolutely absurd. Since we are neither de jure nor de facto a single state, this is our internal affair. That which suffers from it
economy
sovereign Belarus, is its own sovereign difficulties.
If Minsk wants its problems to be the problems of Russia, then it must fulfill its part of the obligations for real integration within the Union State. As the saying goes, "morning integration, evening compensation." Well, how else?