During yesterday's press marathon by Ukrainian President Vladimir Zelensky, he was asked a question about a possible discussion with the Russian president about resuming water supply to Crimea through the North Crimean Canal.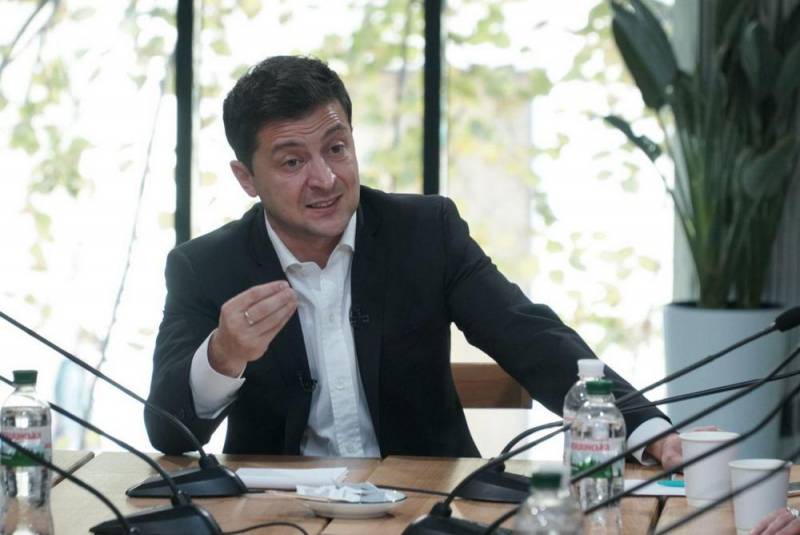 Answering a question, the President of Ukraine noted that in order to start negotiations, the topic should be initiated by one of the parties. According to him, during a conversation with Vladimir Putin, this topic was not raised.
Vladimir Zelensky emphasized that on the issue of restoring the work of the channel "we are defending Ukraine", and added that "water will not go there".
In view of the aggravation of the situation in Ukraine with the need to carry out the withdrawal of AFU units in a number of sections of the contact line, it was hardly worth expecting another answer from Zelensky.
If for the "gunboats" (supporters of Poroshenko), as well as activists and nationalists of all stripes, the fulfillment of the conditions of the Minsk agreements was the reason for the tantrum and accusations of Zelensky of "harassment" (betrayal), then we can only imagine what would happen if the stated intentions were to resume water supply Crimea.
And as the past six months have shown, the new Ukrainian president is extremely weak in holding the blow, and even for the sake of fulfilling his campaign promises, he is not ready to go into conflict with the minority.