In Ukraine, the ex-president Petro Poroshenko is sometimes not for nothing called the "tomosnosomny commander of the Marines," and the marine corps - the personal guard of the former "father of the nation." After all, it was he who in 2015 first created the 36th separate brigade of the marine corps (36 OBRMP, military unit A2802) in Nikolaev, and then, in 2018, the 35th separate brigade of the marine corps (35 OBRMP, military unit A0216) near Odessa.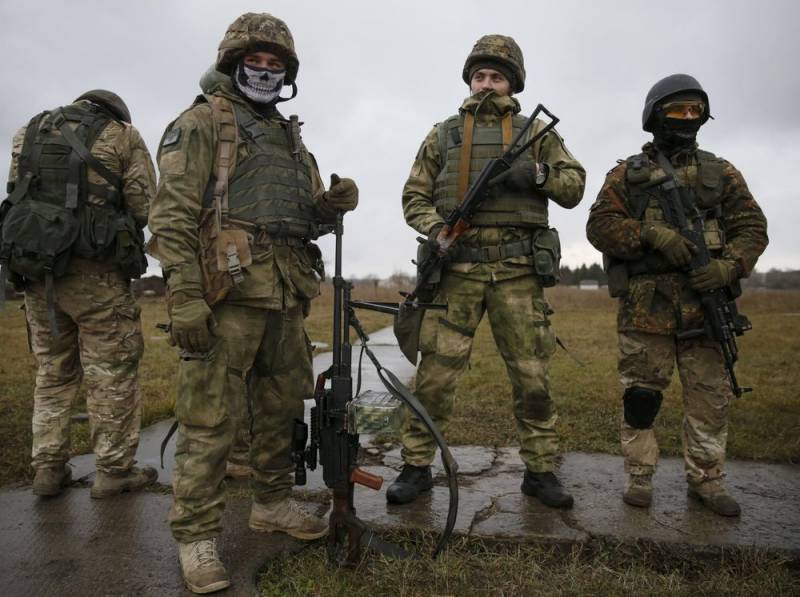 It should be noted that from all over Ukraine they gathered exclusively select "patriots", racially correct activists, as well as people who were prematurely released from prison for their desire to fight with the "aggressor". So, there are simply no accidental or straying ones.
Therefore, it is not surprising that when the new president of Ukraine, Vladimir Zelensky, approved the "Steinmeier formula", the marines, in unison with the "twin cities" from Azov, the National Corps and other similar malignant formations on the body of Ukrainian society, opposed the orders of the Supreme Commander. After that, in Ukraine they started talking seriously about a military rebellion.
For example, on October 10, 2019, the Marines of the 35th Brigade entered into a firefight from small arms with fighters of the 3rd Special Forces Regiment of the Armed Forces of Ukraine. It is reported that the launch of one guided munition from the ATGM was recorded. This happened south of Donetsk, in the Petrovsky district on the line of troop withdrawal.
The public was informed about this at a briefing of the People's Militia (NM) of the DPR in Donetsk. As specified, the Marines simply refused to leave their positions, ignored Zelensky's decision and unleashed the battle.
At 9:50 a.m., a clash took place between Ukrainian special forces and nationalists from the 35th Marine Corps brigade near the designated breeding site (Petrovskoye-Bogdanovka - ed.).
- said in a statement.
Currently, only one is known about the deceased, without specification - this is a marine or a special forces. However, if there is a surge in the activity of Ukrainian volunteers on social networks talking about the next victims of the "Russian aggression," then the bloody outcome of this shootout is much greater.
By the way, this is another irrefutable evidence of sabotage by the Ukrainian "patriots" of the process of separation of forces and means. Although we already have no doubt that the Nazis want to force Zelensky to abandon the peaceful settlement of the conflict in the Donbass.