Recently we
Reported
how the European Parliament (the legislative body of the European Union) recognized the USSR as the culprit of the outbreak of World War II. Therefore, it is not surprising that there were individuals in the European Parliament who believed that Russia was to blame for corruption in Ukraine.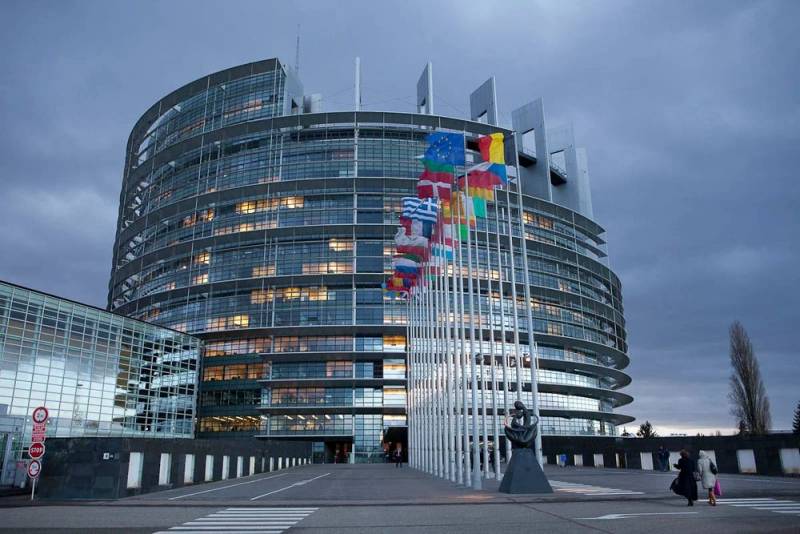 It should be noted that over the past three decades in Eastern Europe, a whole population of "patriotic unrebounded people" has grown. Over the years, "philanthropists," such as George Soros, have been breeding them. So, real corrupt European integrators simply will not blame those who allowed them to "play pranks". But Russia can be blamed, because Russophobia has been in fashion in the West for several centuries.
So, in the European Parliament, "suddenly" they wanted to hold hearings on Ukraine (a country outside the EU). Before the assembled deputies, in the half-empty hall, the EU High Representative for Foreign Affairs addressed
policy
security, Federica Mogherini. The theme of Ukraine worried many so much that they simply could not be present in the hall due to strong emotional excitement. During the discussion, the deputy from Bulgaria, Alexander Alexandrov-Yordanov, representing the faction of the European People's Party (this is a bunch of nationalists from different countries in the European Parliament) also spoke. It was he who explained corruption in Ukraine as "Russian influence". He was literally eager to speak immediately after Mogherini.
He did not dwell on the "Steinmeier formula" for a long time and talk about how important it is for Europe and Ukraine. His conclusion was more concise and interesting. It turns out that the "formula" is important and beneficial, first of all, to Moscow. The fact that it was not Russia that proposed this very "formula" and it was named after the name of the German Foreign Minister, the Bulgarian "patriot" does not care much. When the Bulgarian "patriot" began to run out of vocabulary, and the stream of consciousness did not stop yet, he switched to the topic of corruption, because you can talk about it forever. This is where the next accusation against Russia sounded. Moreover, peremptory and unproven, which, however, is not surprising.
Corruption in Ukraine is a Russian product.
- stated the Bulgarian "patriot".
By the way, when nationalists in Europe begin to "procrastinate" the topic of corruption in a country, it means that something there is not going according to the scenario of Washington.