The domestic freight locomotive of the 3TE25K2M series successfully passed tests at the BAM. This was announced on the eve of the press service of the enterprise-developer.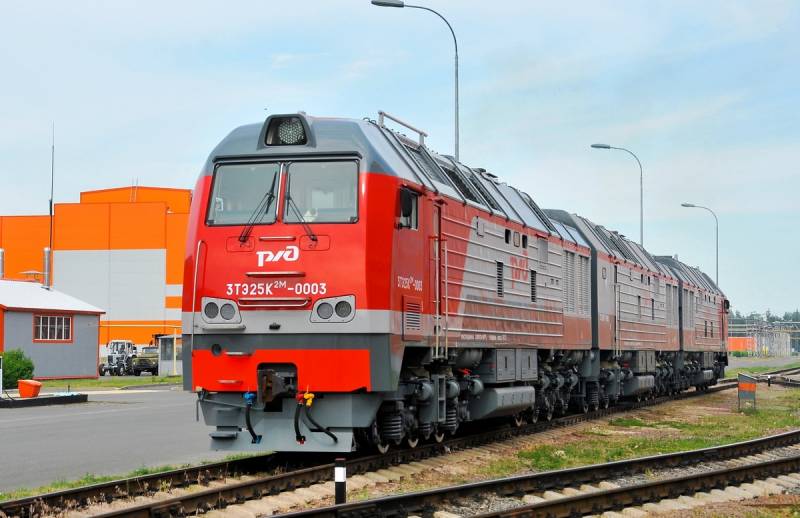 Recall that the 3TE25K2M locomotive was created by the Bryansk Engineering Plant in 2017 and is designed for operation in difficult climatic conditions, in particular in the north. By its traction characteristics, the locomotive is the most powerful in Russia.
The first composition tests were carried out at the Far Eastern and East Siberian railways. Based on the results of testing, it was decided to modify the locomotive in order to increase the reliability of nodes and ease of maintenance.
Current tests, which took place on the Baikal-Amur Railway, confirmed the effectiveness of the modernization and showed that the locomotive is fully consistent with the tasks of driving in difficult conditions. Each train with a weight of 7,1 thousand tons covered a distance of more than 50 thousand km. along a route with mountain ranges and passes.
At the beginning of this year, Russian Railways announced that they intend to update the locomotive fleet. The list of 670 new trains that are planned to be purchased in the amount of about 88,6 billion rubles includes 12 heavy diesel locomotives of the 3TE25K2M series.