The American agency Bloomberg, referring, as usual, to its very knowledgeable sources in the US administration, reports that Washington is considering the possibility of concluding a currency agreement with Beijing, agreed back in February 2019. Moreover, such signals have been arriving since May 2019, from the very moment when the trade negotiations of Washington and Beijing were interrupted.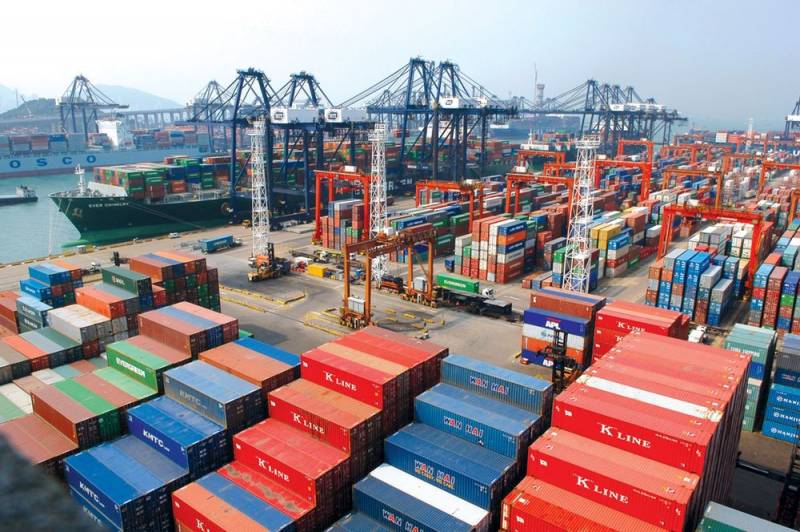 According to the White House, the currency agreement between the United States and China may be the first step in the reconciliation of the two largest economies in the world. After that, Washington and Beijing will be able to move on to discuss other key issues of the ongoing trade war, such as intellectual property and forced transfer.
of technologies
.
It should be noted that the next round of trade negotiations between the United States and China should be held on October 10-11, 2019. If the parties fail to agree on a mutual reduction of pressure, then the Americans promise to increase duties on Chinese goods on October 15, 2019. This time, from 25% to 30% in the amount of $ 250 billion. So we are witnessing a "forced peace" in the classic American version, when Washington is simply trying to push the opponent.
At the same time, the Chinese "comrades" are very skeptical about the chances of concluding a full-fledged trade agreement with the American "partners." However, Beijing does not exclude the possibility of concluding a "partial transaction". Indeed, for the Chinese, the main goal is to minimize damage to their
economics
. For example, China is ready to purchase more agricultural products from the United States in response to Washington's refusal of new restrictions.
We remind you that on September 1, 2019, the United States already increased duties to 15% on some Chinese goods by $ 125 billion. About the possible increase in duties on October 15, 2019, it was written above. However, this is not all. On December 15, 2019, the United States plans to introduce duties on a number of goods from China for another $ 175 billion. China, in turn, on September 1, 2019 introduced duties of 5% -10% on American goods for $ 75 billion, and 15 December 2019, planned to return an additional duty of 25% on cars and components from the United States.