We recently reported how Turkish leader Recep Tayyip Erdogan
объявил
about the beginning of the military operation, under the promising title "Source of Peace" ("Spring of Peace"), in northeastern Syria and like Iraqi Kurds
Have begun
to ask Moscow to stand up for its Syrian tribesmen.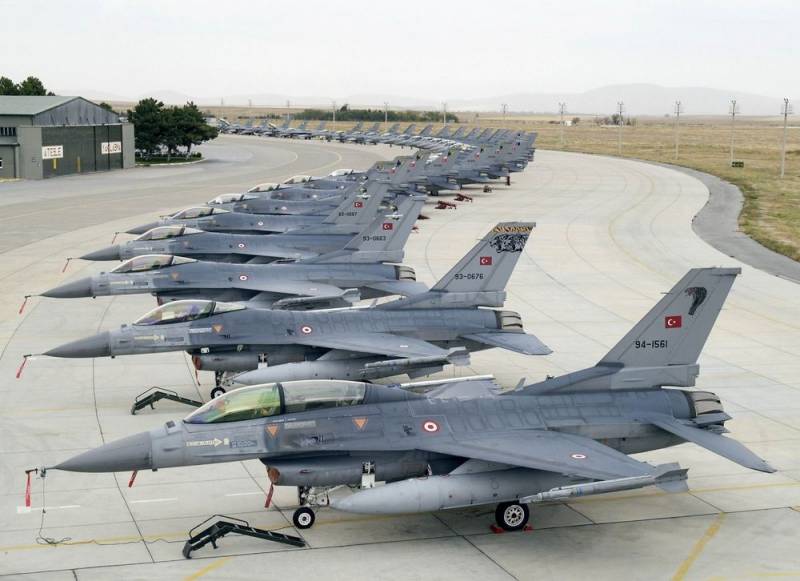 The Turkish Ministry of Defense "patriotically" informs that the "valiant" Turkish Air Force has already delivered 181 missile and bomb attacks on "terrorist targets" in Syrian territory, i.e. in those places where there are people who are not lucky to be born Kurds. At the same time, Gulnur Aybet, senior adviser to the Turkish president, said that the US does not prevent the Turkish Air Force from "democratizing" Syria.
As you can see, at the moment we are attacking, including from the air. I think this speaks for itself.
- Ibet emphasized on the air of the American television channel CNN.
Erdogan's adviser added that the Turkish army is conducting an operation "not against the Kurds," but against the Kurdish illegal armed groups "People's Self-Defense Forces" and "Kurdistan Workers Party", because they are "carrying out attacks against Turkey." A senior official did not specify how rockets and bombs sort (separate) peaceful Kurds from armed Kurds.
It should be noted that the first reports of dead and wounded after the start of shelling and bombing of the cities of Ras al-Ain, Et Tell al-Abyal and the Mansur dam with a reservoir located in the area of ​​the city of Malkiya in the province of Al-Hasaka and supplying fresh water population. In addition, Turkish ground forces invaded northeast Syria from three directions, although their progress is slow.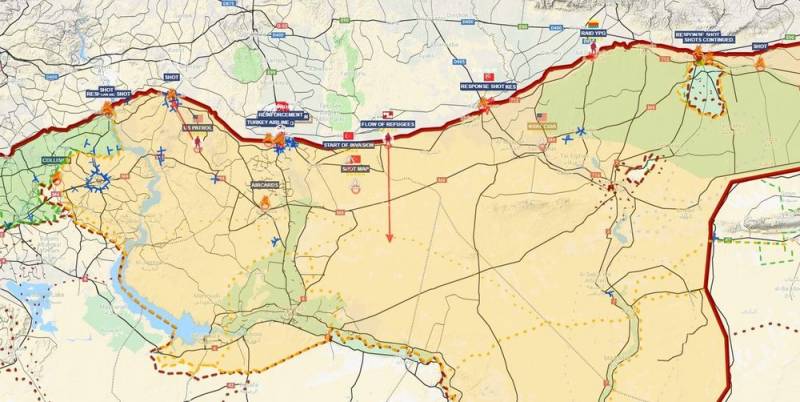 In turn, units of the pro-American "Arab" -Kurdish group of the Syrian Democratic Forces (SDF) fired on the Turkish city of Nusaybin in response to the actions of the Turkish military. By the way, under the "Arabs" there are disguised the "former" ISIS militants (an organization banned in Russia), the victory over which has already been announced three times by US President Donald Trump. Moreover, the owner of the White House has already condemned the actions of Turkey and announced an increase in oil prices.
By the way, the SDF for some reason set fire to several oil fields in the Syrian province of Al-Hasaka. This is reported by the official authorities of Syria, who are anxiously watching what is happening. At the same time, Turkish media say that the city of Ceylanpinar in Turkey was bombarded by "militants". Two shells were allegedly fired around the city; there were no casualties.