The work of the Russian-German telescope "Spectrum-RG", which successfully launched from the Baikonur cosmodrome in July this year, encountered problems. According to the agency
RIA News
referring to the source, the observatory experienced an unknown effect in space, in connection with which it was decided to disconnect 4 mirror modules.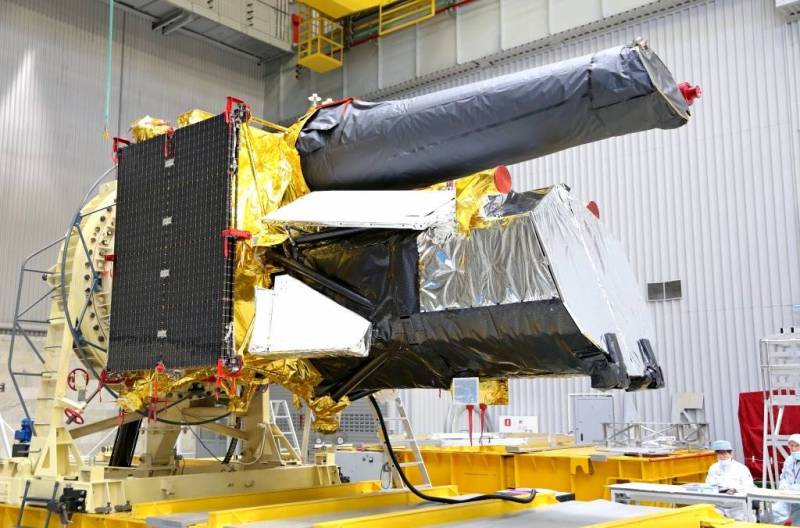 According to Peter Predel, the project's supervisor from Germany, there were changes in the settings of the telescope equipment that were not made by the ground control center. Failure was detected in 3 electronics blocks. At the same time, two of the three working cameras are sensitive to light, if the device takes a certain position to the Sun.
Right now, only 3 mirror modules of the eROSITA primary telescope allow limited calibration. However, scientists claim that all other modules and systems are in working condition. A decision on further action is expected to be made on Friday, October 11th, after a second internal review.
Recall that the Spectrum RG observatory is a Russian-German development and is designed to study space objects in the x-ray range. The device was launched on July 13 of this year and after about 100 days should be located in the vicinity of the Lagrange point L2 of the Sun-Earth system.