Recently we
Reported
as the United States, frightened by Turkey's interest in the Su-57 and other Russian weapons, began to actively offer Ankara its own weapons. Now, it has become known about the interest shown by the Su-57 from Myanmar (Burma), a state in Southeast Asia, shaken for decades by civil wars and ethnic conflicts, bordering China, India, Laos and Thailand.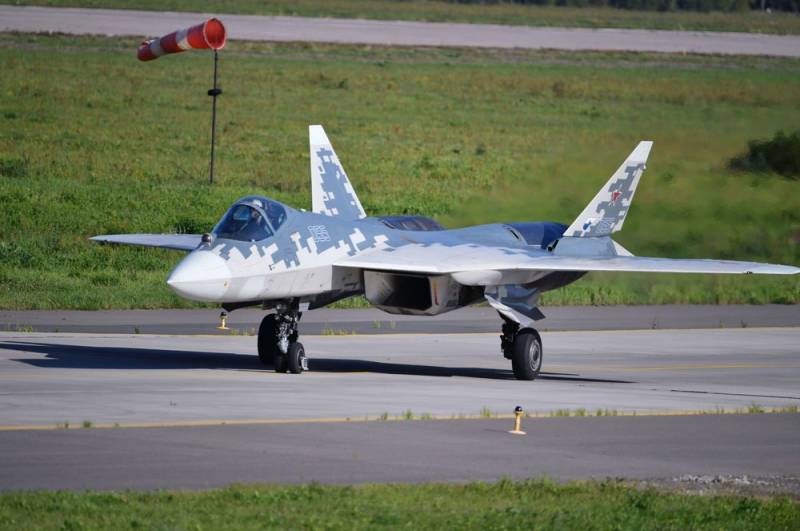 So, as MilitaryWatch reports, after Myanmar (the former colony of Great Britain) acquired (ordered) a batch of six Su-2018SM from Russia in 30, it could well order a batch of Su-57. After all, the purchased fighters are clearly not enough to update the fleet of their own air forces, the basis of which is 29 MiG-29 units of various modifications and 49 F-7 units - the Chinese analogue of the MiG-21.
It should be noted that Myanmar is an openly poor country (130th in GDP in the world). The country's annual defense budget ranges from $ 2,0 - $ 3,0 billion. Therefore, when Myanmar will be able to implement a program to modernize its air forces, it is not entirely clear. According to the program, the country should have heavy fighters in a decent amount so that Yangon (Rangoon) can look normal in the eyes of its neighbors.
We remind you that in March 2019, according to the Director of International Cooperation and Regional
policy
Rostec State Corporation, Viktor Kladov, Russia has an export version of the Su-57, but he did not give specifics. However, it is known for certain that Russia already has 10 flight prototypes and 3 prototypes for ground tests of the Su-57. In addition, in 2019, the Ministry of Defense signed a contract for the supply of 76 Su-57 units and 12 of them should appear in the Russian Air Force by the end of this year.