Recently we
told
how the President of Belarus Alexander Lukashenko proposed to take control of the border between Russia and Ukraine (400 km long) in the Donbass, and how they reacted to this in Donetsk. And now, the Belarusian media report that Lukashenko, speaking at the international forum "European Security: move away from the edge of the abyss", said that since 2014 there has been a conflict between Russia and Ukraine in the Donbass.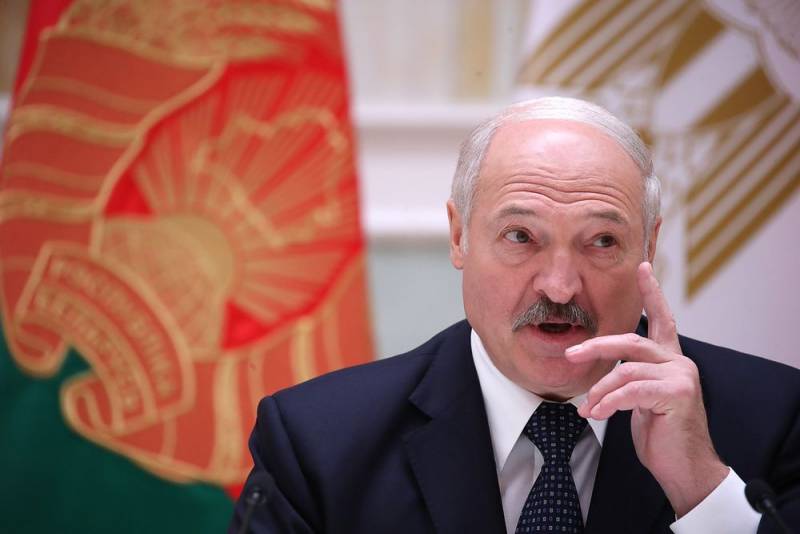 According to the Belarusian leader, the resolution of the conflict in the Donbass depends on whether Moscow and Kiev sit at the negotiating table. Lukashenko is sure that in order to normalize the situation in the region, Ukraine and Russia should make joint decisions.
And it is not necessary after me to say that this is not a conflict between Russia and Ukraine ... Yes, do not ignore the leaders of the LPR and the DPR. They are, they cannot be avoided. This is a matter of agreement.
- said Lukashenko.
In addition, Lukashenko believes that the end of the conflict cannot be achieved without Washington's participation in the negotiation process. Lukashenko stressed that the United States is involved in the ongoing processes in Ukraine. Moreover, American
policy
they don't even deny it. At the same time, Lukashenko reminded that Minsk is ready to play a role in the peace process, if Moscow and Kiev agree to this.
We are ready, as close and dear people, to play the role that they will determine. We cannot stand by. This is our Ukraine. Belarus, Russia, Ukraine are one thing. I do not want to say "one people" - it infuriates someone. But in fact - one people. And we fight, we can't figure it out.
- specified Lukashenko.
In addition, Lukashenko spoke out about the participation of Europe in the process of normalizing life in the Donbass. He called on Europe, "which seems to help," so that it helps so that there is a concrete result. After all, you need not only to stop the war, you also need to restore the Donbass. After which he expressed hope for a meeting of the heads of state in the "Norman format" (Russia, Ukraine, France and Germany), the result of which should be firm guarantees for the implementation of the Minsk agreements.