The famous American comedian actor Jim Carrey was clearly offended by the fact that in some country another comedian actor managed to become president. Therefore, it is not surprising that on October 6, 2019, Kerry posted on his Twitter account a caricature (drawing) of the President of Ukraine, Vladimir Zelensky and the President of the United States, Donald Trump.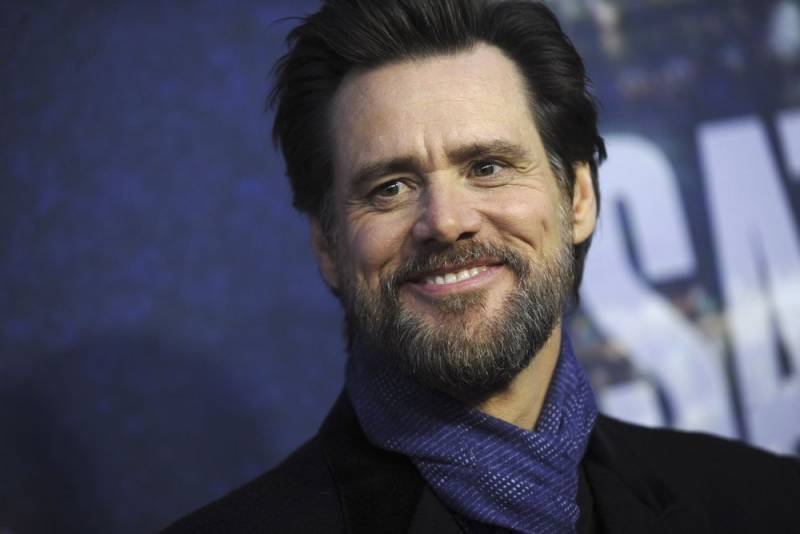 The figure depicts Trump and Zelensky, touching their heads, and the American leader, referring to the new "father of the nation", says certain words of the protagonist from the movie "The Godfather", as if hinting that one day he might need a favor.
One day, this day may never come, I will ask you to do me a favor. But until then, accept this gift, in the form of military assistance, on the day of my daughter's wedding.
- it is written in the figure.
At the same time, Kerry himself called the post in the spirit of modern American
policy
:
The cheating father made Zelensky "an offer that cannot be refused."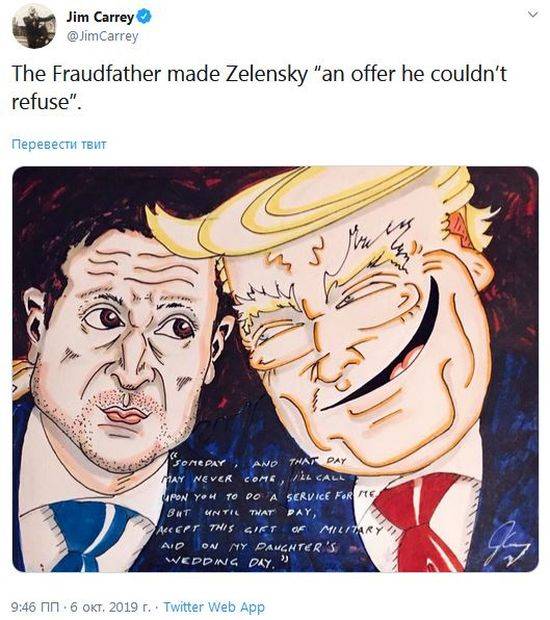 It must be recalled that currently in the United States there is an open confrontation between two political forces - the Democratic Party and the Republican Party. Moreover, the Democrats have already begun the impeachment procedure for Republican Trump in the House of Representatives (lower house of parliament) of the US Congress. At the same time, the American leader
call
this is an attempted coup.
The thing is that in November 2020 the next presidential election is due to take place in the United States, and Trump's main rival is Joseph Robinette "Joe" Biden, Jr., born in 1942, the 47th vice president of the United States (under Barack Obama), on which Kiev has compromising evidence.