Recently we
Reported
as US President Donald Trump erupted with loud statements addressed to Turkey. And so, the Sham FM radio station, Al-Hadas TV company and other sources report that Turkish army artillery opened fire on the positions of the Washington-controlled Kurdish Syrian Democratic Forces (SDF) in the north -tailed Syria, in the province of Raqqa.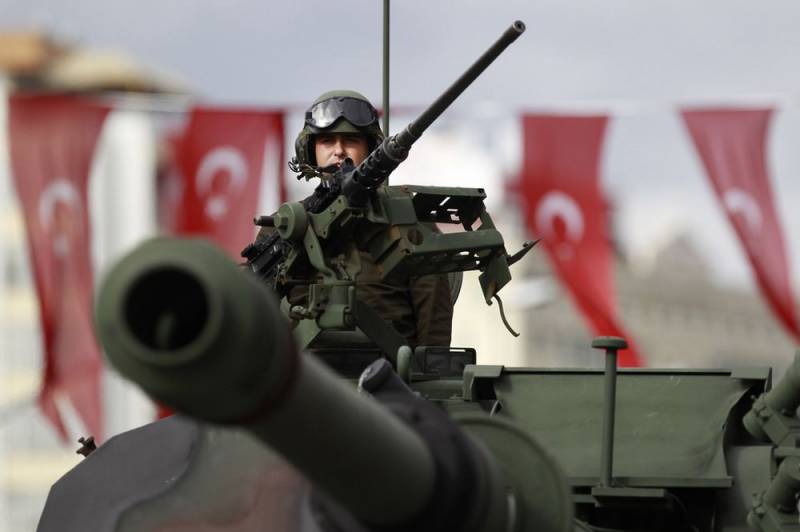 As specified, the Turks are shelling from SDF positions east of the city of Tell Tell El Abyad, located right on the border with Turkey, on the right tributary of the Belikh River. By the way, this city is connected by a convenient road to the Turkish city of Akcakale.
In addition, the Turkish Air Force launched bombing raids on the Syrian-Iraqi border near the border crossing in Samalik. So the Turks are trying to prevent the transfer of reinforcements for the SDF from Iraq to Syria.
Before that, on October 7, 2019, the Turkish Air Force attacked the SDF headquarters in the city of Al-Malikiya in the north-eastern Syrian province of Hasek. At the same time, the United States began to withdraw its units from the Syrian-Turkish border.
The illegibility of the Kurds in choosing friends, of course, is surprising. But the east is a delicate matter. Therefore, it is possible that the S-400, purchased by Ankara from Moscow, will help squeeze the United States out of northeast Syria and enlighten the Kurds left without air cover.