Engineers from the Krylov State Scientific Center (St. Petersburg) began developing a vessel designed to lift various sunken objects to the surface, including ships and submarines. According to a report from Mil.Press FlotProm, the construction of a new watercraft should begin in the 20s.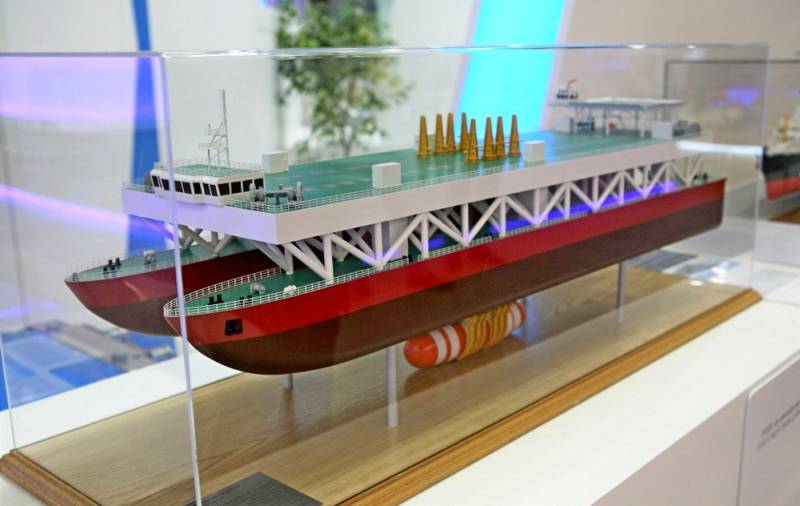 At the moment, it is known that the ship will receive a catamaran type hull and a load-lifting system that can lift objects weighing up to 14 tons to the surface. According to the developers, their vessel will be universal and, in addition to "extracting" potentially dangerous objects for the marine environment from under water, it can be used for work on shelves, laying underwater pipelines, etc.
The development of a new floating facility is carried out within the framework of project 23570. According to the available documentation, the length of the universal vessel will be 137 meters, width - 36 meters, and draft - 7,5 meters. According to the developers, the ship will be built in a single copy.
It is worth noting that they are working on a similar vessel in South Korea. The emergency rescue submarine project was presented in 2017. At the same time, the South Korean manufacturer plans to build and commission the ship no later than 2022.