On October 5, 2019, the American newspaper The Washington Post informed readers that in the summer of 2018, US President Donald Trump, in a telephone conversation with the then head of the British government, Theresa May, expressed doubt about the involvement of the Russian authorities in the case of the "poisoning" of Skripals . At the same time, the newspaper, as usual, refers to its anonymous, but very informed sources, located or previously working in the bowels of the White House.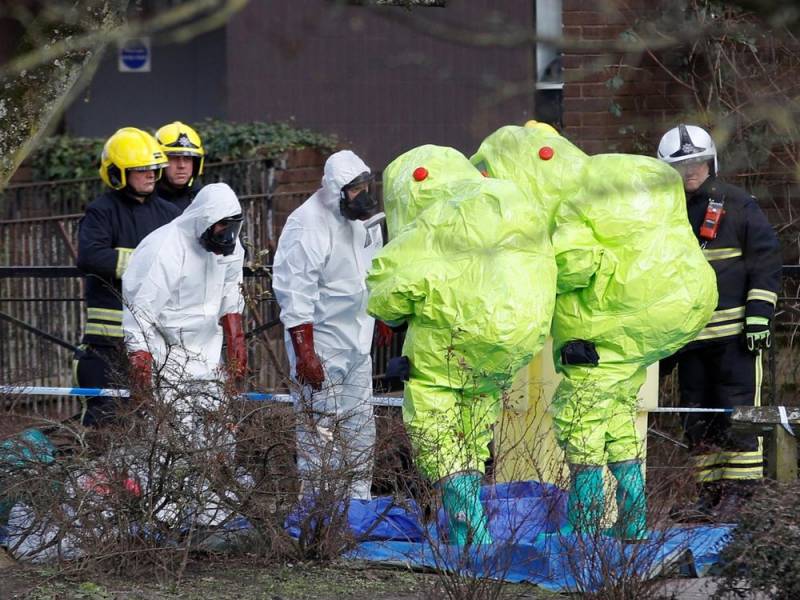 Trump was completely convinced that there were serious doubts about the poisoning.
- the informant told the publication.
A good ten minutes went to May's story about the high probability of the involvement of the Russian authorities, as well as to the answers of Trump, who said that he was not sure about this.
- he added.
It should be noted that this did not prevent the US administration from imposing sanctions against Russia in connection with the "poisoning" of Skripals. We remind you that on March 4, 2018, Sergey and Julia Skripali were found unconscious in the town of Salisbury (England). After that, hysteria began in Great Britain that they were allegedly poisoned with a substance of nerve-paralytic effect, namely, Novichok (A-234) and embarked on attempts to shift responsibility to Russia, which have not stopped so far.
In addition, The Washington Post emphasized that the American leader, during a telephone conversation with Russian President Vladimir Putin on January 28, 2017, greatly praised the Russian leader for his leadership qualities. At the same time, former White House employees called Trump's behavior as "servile" and "ingratiating."
In another telephone conversation, Trump allegedly asked Putin for advice on the DPRK. At the same time, the source focused the attention of the newspaper on the fact that the US president spoke with a former employee of the KGB of the USSR.
We did not understand why he (Trump - ed.) Was so sweet in relation to Russia.
- said the informant.
It should be added that The Washington Post regularly publishes various information, which, according to the plan of this publication, should defame Trump's reputation in the eyes of voters.