On October 5, 2019, State Duma deputy from United Russia Inga Albertovna Yumasheva, who flew to the United States to participate in the Fort Ross Dialogue Forum, was interrogated by an FBI officer for more than an hour at the New York Airport. After which he suggested that the Russian woman continue communication in an informal setting. This was announced by the Ambassador of Russia to the United States, Anatoly Antonov. The Russian Foreign Ministry on this issue has already expressed a strong protest to the American side.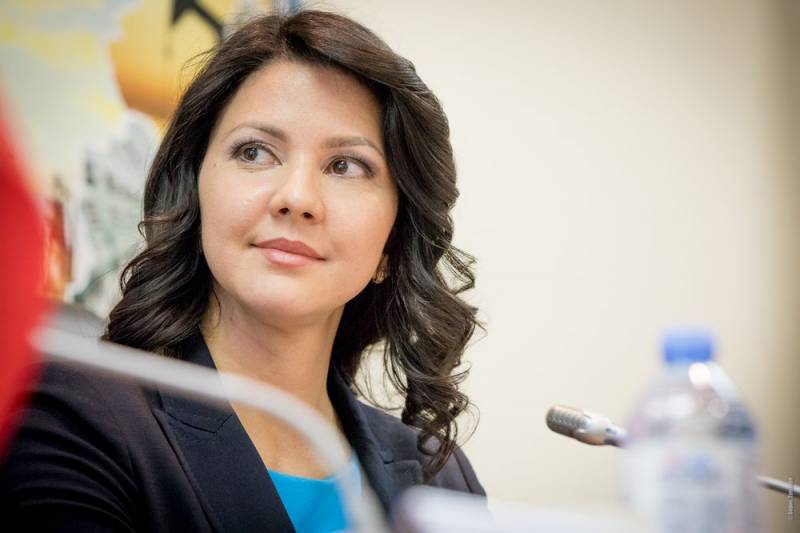 It should be noted that Inga Yumasheva (born in 1985) is the daughter of a major Russian businessman Albert Yumashev, engaged in business in the oil sector. Before being elected to the State Duma, she was a television and radio host for a long time, and worked as a journalist. What the FBI claims to her were, is not specified. At the same time, Inga Yumasheva herself refrains from public discussion of the details of the interrogation.
As Antonov specified, the deputy was asked "absolutely incomprehensible, obscure and unacceptable questions." At the airport, she was "asked to go to a separate room", where she was interrogated. After that, the Russian embassy sent a note of protest to the US State Department in connection with the "unacceptable and outrageous" actions of the FBI, hoping for an explanation about the "probing approaches to the deputy." Antonov emphasized that it was difficult for him to imagine if the Russian special services had detained someone from the Senate or the House of Representatives of the US Congress.
They would take them to a separate room, would begin to interrogate, and then the relevant representative would offer to drink coffee somewhere in one of the nearest restaurants of Sheremetyevo.
- the ambassador said.
It is emphasized that Inga Yumasheva has made a lot of efforts to develop and stabilize relations between Russia and the United States. And the interrogation can be considered an attempt to disrupt the Fort Ross Dialogue (conducted since 2012), because in the US there are senior officials who oppose the development of US-Russian relations.