On October 4, 2019, the former deputy of the Verkhovna Rada of Ukraine (2007-2012) from the Party of Regions Alexey Zhuravko, who has been on the territory of Russia since 2014, said that "living in Poland is becoming more dangerous for Ukrainians." He told on his Facebook page how residents of Poland forced a citizen of Ukraine to eat a red-black flag, which they saw in his car.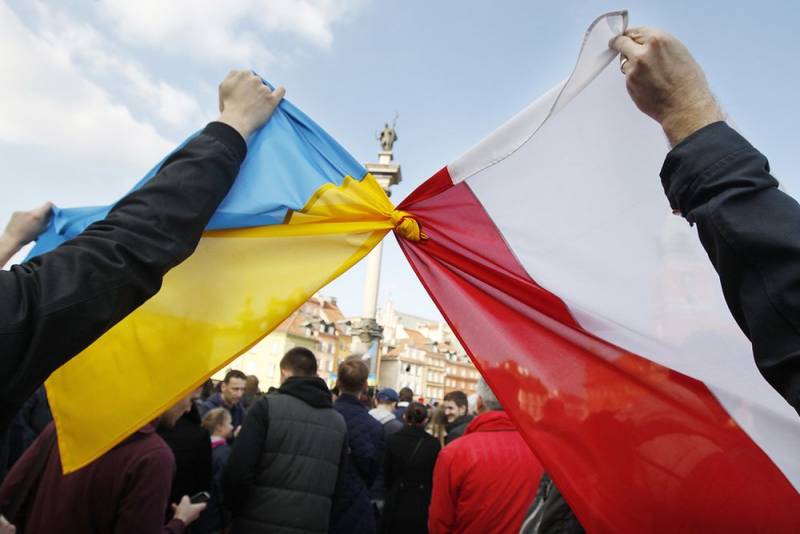 According to Zhuravko, many of his friends from the Kherson region were forced to leave Ukraine to earn money in order to feed themselves and their families. One of these is Ivan, who works as a taxi driver in Poland. It was he who informed Zhuravko how, before his eyes, a car with Ukrainian license plates (Lviv region) drove into an unnamed city, under whose windshield there was a red-black flag of the OUN-UPA (an extremist organization banned in Russia and Poland). How this car drove the Ukrainian-Polish border is unknown.
So the Poles, when they saw this flag, they tried the wheels of the car. They waited until the owner of the car approached her, surrounded him, forced him to open the door, told the driver to pull out the black and red flag, pick it up, put the driver on his knees, and forced him to eat this flag.
- said a friend Zhuravko.
He ate this flag and still asked for forgiveness, saying that this would never happen again. What struck me was that he did not apologize in the Ukrainian language, but in Russian! Although the numbers on the car were Lviv.
- specified friend Zhuravko.
A friend Zhuravko specified that the Poles did not beat the driver, "but everything happened toughly." He stressed that there are times when you have to tell your client that he is originally from Belarus or Russia, as he is afraid to say that he is from Ukraine. Therefore, he advises all Ukrainians in Poland to speak either Polish or Russian, but not in Ukrainian, otherwise there may be problems.
How much this whole story is true, we do not know. It remains only to take the word Zhuravko and his friend, taxi driver Ivan. One thing we know for sure is that the heroization of the OUN-UPA in Ukraine is really happening and this is criticizing not only in Poland and Russia. Indeed, tens of thousands of people became victims of the OUN-UPA: Poles, Jews, Russians, Belarusians, Ukrainians, and representatives of other nationalities in Western Ukraine. Therefore, it is not necessary to consider all Ukrainians or citizens of Ukraine as Bandera.