The US withdrawal from the INF Treaty posed an edge question: how can Russia answer this? What do we have here and now, and what may appear in the foreseeable future? Both Russian and foreign experts agree that the "Caliber" can become "our all." But is Russia able today to provide itself with a sufficient number of such cruise missiles?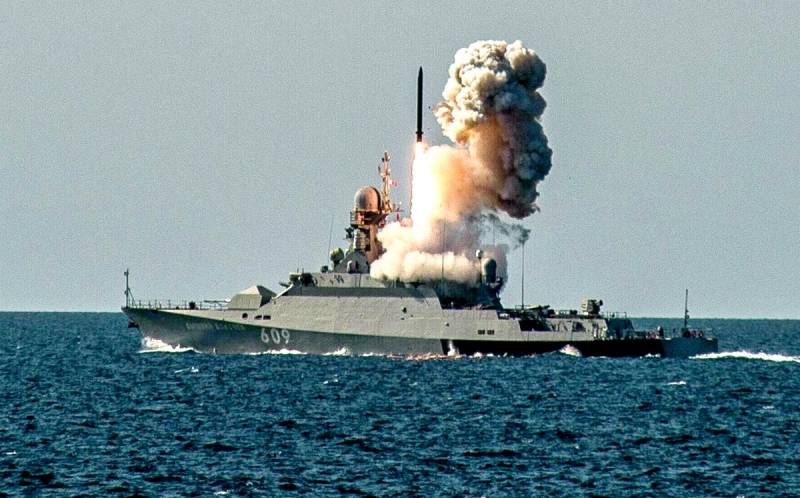 The Ministry of Defense of the Russian Federation, within the framework of the INF Treaty, which had sunk into oblivion, had P-700 Granite sea-launched missiles with a flight range of 600 kilometers and P-800 Onyx with the same range. The Caliber family of cruise missiles, capable of hitting surface, underwater and ground targets at a distance of 500 to 2600 kilometers, looks much more profitable against their background.
This is our answer to the American Tomahawks. Russian cruise missiles were defiantly used at terrorist targets in the Syrian Arab Republic. The attacks were carried out both from the Caspian Sea and from the Mediterranean Sea. It was spectacular and expensive.
A specialized US military publication, Military Watch, highlighted the 3M14 Caliber modification. It is she who has the greatest flight range of 2600 kilometers. In addition to the range and demonstrated accuracy of the hit, the Russian cruise missile is hardly noticeable for the missile defense system and is capable of maneuvering, which makes it difficult to intercept it. The control systems of the launched "Caliber" have the ability to protect against enemy interference and electronic warfare.
It turns out a very dangerous and unpleasant for a potential enemy product of the domestic defense industry. The American publication notes that this modification can be used for subsequent upgrades after the cancellation of the restrictions of the INF Treaty. The flight range of Caliber-M will be increased to 4500 and more kilometers, the weight of its warhead will increase to a ton. It is even possible to use a nuclear warhead.
In addition to sea-based, the modernized "Caliber" will be installed on the chassis in the land version, for example, on the Iskander-M. Deployed in Chukotka, in the Arctic and Kaliningrad Region, cruise missiles with a nuclear warhead will become a powerful argument against strengthening the United States and NATO.
However, it is necessary to mention some objective difficulties that cannot be forgotten when constructing "Napoleonic plans". Russian military expert, retired major general, Pavel Zolotarev, explains:
Precision weapons are an expensive pleasure, and the intentions of equipping many ships with Caliber are linked to
economic
the capabilities of the country. Even the Americans, after hitting Libya, complained about their value.
There are also questions about the production capabilities of Novator Design Bureau for the mass production of cruise missiles. The open data on the number of Caliber delivered by him is not yet impressive when compared with a potential adversary. This means that it will be necessary to modernize and qualitatively expand the production of Caliber, so that our "response to Trump" is significant.