After several years of mass issuance of Hungarian passports to residents of Transcarpathia in Budapest, they suddenly realized that, together with ethnic Hungarians, passports received a considerable number of expatriate Ukrainians, some of which have nothing to do with this region.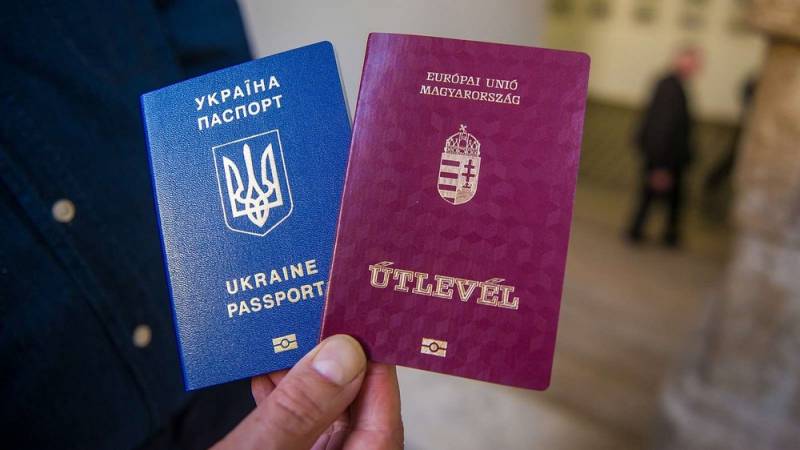 According to an UNIAN agency with reference to the Transcarpathian governor, Gennady Moskal, the Hungarian authorities launched the reverse process, and now they will begin to take their passports from those Ukrainians who are unable to confirm their Hungarian origin and do not speak Hungarian.
The head of the regional administration said that when Hungary began to massively issue passports in Transcarpathia, it was enough to get a university certificate confirming fluency in the Hungarian language or to have a grandmother or parents who were Hungarian citizens.
A number of Ukrainians took advantage of these conditions, who forged the necessary documents and often did not even live in Transcarpathia.
At the end of the topic, it can be assumed that Budapest has already achieved its goals by creating a lever in the Ukrainian region, which can be used to exert constant pressure on Kiev, and is now moving on to transferring the number of holders of Hungarian passports into quality.