A little more than three months are left before the expiration of the current transit agreement with Ukraine. Since Naftogaz Ukrainy and Gazprom cannot reach an agreement in any way, the Russian president voiced his vision of resolving the problem at the highest level. Does the "Putin formula" have any chances for implementation?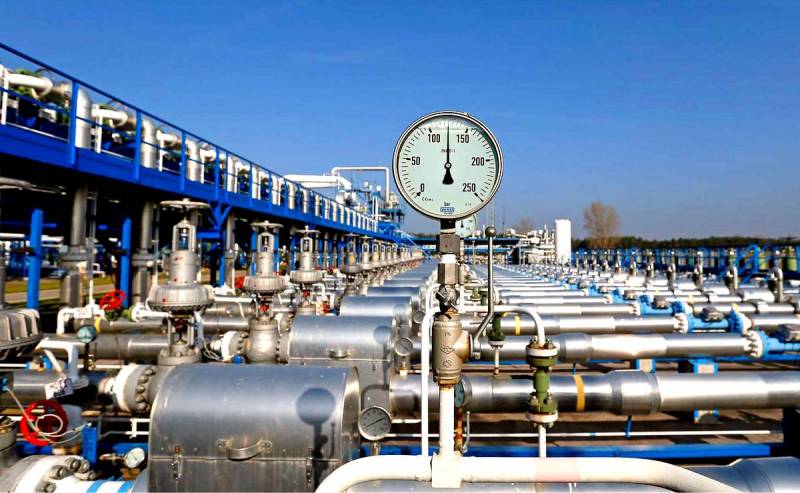 At an energy forum in Russia, Vladimir Putin said:
We will be ready to work within the framework of European legislation and will sign a transit agreement with Ukraine in accordance with European legislation. If all the procedures fail, Moscow is ready to extend the existing contract for a certain period, for example, for a year.
What do all three sides of the negotiation process want?
Ukraine and Europe insist on concluding a 10-year contract with the obligation of Gazprom to pump annually at least 60 billion cubic meters of gas. At the same time, another 30 billion may be reserved by some other suppliers. It is understood that the Russian monopolist will have to shoulder the burden of maintaining the Ukrainian gas transportation system for the entire 10-year period. Kiev also intends to recover from Gazprom all the multibillion-dollar fines awarded by the Stockholm arbitration.
Our "national treasure" is consistent with preserving the transit of gas through Nezalezhnaya, but reducing it to a level of 15-25 billion cubic meters per year. This will be possible only after commissioning the Nord Stream-2 and Turkish Stream bypass pipelines at full capacity. The monopolist also insists on resolving the issue with fines according to the so-called "zero option", that is, it is proposed to write off all debts.
The interests of the parties, to put it mildly, do not coincide.
There are additional difficulties. For example, from January 1, 2020, when the transit agreement expires, the Naftogaz company in its current form should also disappear. According to European law, the functions of hydrocarbon production and supply must be separated. A new legal entity will appear, the "Gas Pipelines of Ukraine", which will take over gas transit, ownership and management of the gas transportation system. It is rather strange that representatives of Naftogaz come to negotiations from Ukraine, which will soon be out of work.
In fact, there is no counterparty to sign the contract on the other side. Moreover, even on January 1, 2020, all bureaucratic approvals in Kiev and Brussels are unlikely to be completed. Such uncertainty opens up some of the possibilities that the Russian president voiced.
The transition of Ukraine to European rules, if it takes place in a timely manner, is generally not scary for Gazprom. The gas company has been working on the EU market for many years, and Kiev will hardly be able to offer something new to it. There will be a transition to the reservation of capacities through the auction system.
If Nezalezhnaya does not have time to switch to European rules, then a transition period is objectively necessary. It will probably take a year, which will be needed to complete and commission bypass gas pipelines. The current heating season in Europe, Nord Stream-2, most likely, will not be able to serve, as we
told earlier
.
Now everything will depend on whether Gazprom succeeds in avoiding 10-year bondage. 2020 may be even hotter for the gas industry.