We recently reported how in Russia
appreciated
the signing by Ukraine of the "Steinmeier formula" in the Donbass, and from Kiev
stated
that we are ready to agree with Moscow a law on the special status of the region. And so, it became known that in Kiev they are developing a plan for the complete blockade of the LPR and the DPR.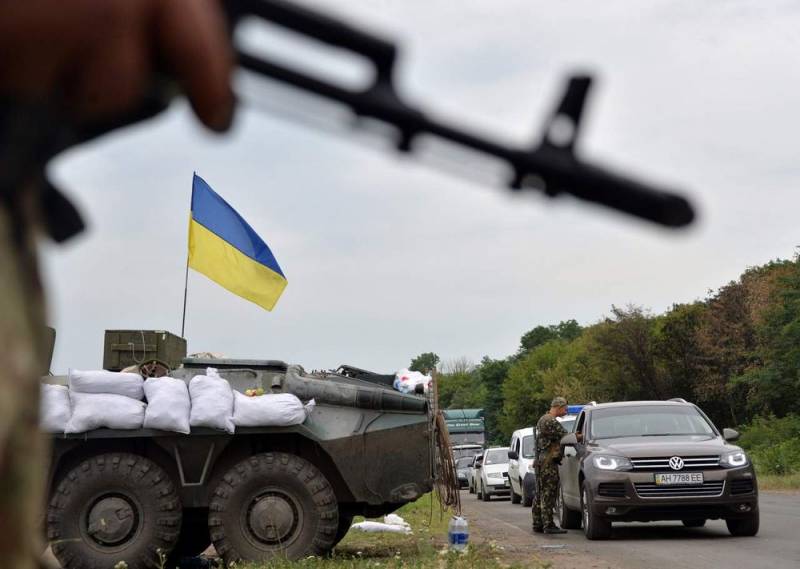 This became known to the Russian newspaper
Kommersant
, which refers to its knowledgeable sources. So, according to the newspaper, the Ukrainian authorities are ready to fulfill the Minsk agreements, however, at the same time, they are considering the option of "early freezing of the conflict" if the situation in the Donbass does not change over the next year. Whether the "long-term freezing of the conflict" means the long-term (long-term continuation) of the war is not specified.
But Kiev is supposedly ready, if necessary, to limit the supply of electricity, water and heat, up to shutdown, and also to introduce more stringent control at checkpoints located on the demarcation line. The construction of a wall that will separate the controlled territories of Ukraine from the DPR and LPR is not ruled out.
It should be noted that the Ukrainian authorities already did something similar under the previous "Tomososyot", Petro Poroshenko. So, the difference between the team of the new "father of the nation" Vladimir Zelensky from the old is not entirely clear.
It should be recalled that before this, the participants of the Trilateral Contact Group (TAG) in Minsk on the settlement of the conflict in the Donbass determined the procedure for the entry into force of the law on the special status of the region. First, in the territory of Donbass not controlled by Kiev, elections should be held according to the laws of Ukraine. Then they should be recognized by OSCE observers. Only after that does the law on special status come into force. However, this law is not yet available, and its appearance in the near future is very doubtful. Therefore, another hysteria should be expected from Kiev that Moscow is again to blame.