October 4, 2019 it became known that all
political
the questions that Copenhagen had for Nord Stream 2 have already been removed. Now, Denmark has no complaints about laying the specified gas pipeline along the seabed in exceptional
economic
kingdom zone. However, obstacles remained at the administrative level, which delay the adoption of the final decision.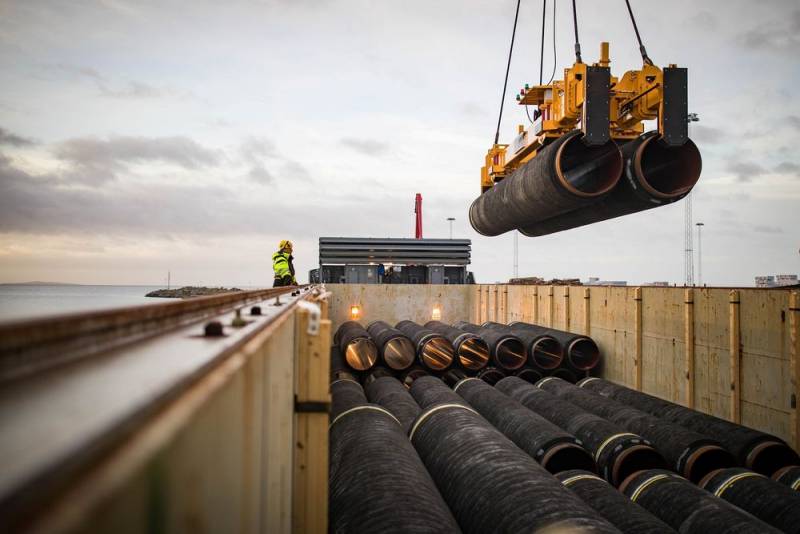 About this Russian newspaper
"News"
said a source who is aware of the implementation of the entire gas transportation project. For clarity, it needs to be clarified that Nord Stream 2 is already 80% built and Denmark is the only country that prevents completion of construction and commissioning. At the same time, Denmark itself began to reduce its own gas production and is considering the issue of obtaining "blue fuel" from Norway and Russia.
There were political moments when the application concerned passage through Danish territorial waters. At that stage they could tighten, tightened. In late June, she was recalled.
- a source told the publication.
He emphasized that only administrative details remained to be settled. At the same time, Copenhagen evasively answered the question of when to expect a positive solution for Nord Stream 2. Nord Stream 2 AG also found it difficult to give an approximate date for Copenhagen's decision, saying that more than 2 thousand km have already been laid. pipes.
It should be added that before this, Viktor Zubkov, chairman of the board of directors of Gazprom (since June 2008) and a special representative of the president of Russia for interaction with the forum of gas exporting countries (since May 2012), said that Denmark could not cancel the construction of " Nord Stream - 2 ". He explained that the Solitaire pipe-laying vessel almost approached Danish territorial waters. The completion will take about five more weeks, which is how much, in his opinion, needs to wait for the final decision of the Danish authorities.