It seems that our government has found application to the budget billions. Over one trillion rubles, which is about 15,5 billion dollars, will be spent on lending to foreign countries in the next three years. At the same time, the Russian Federation continues to increase its own debt burden. Why is it so financial
policy
causes an ambiguous attitude towards oneself?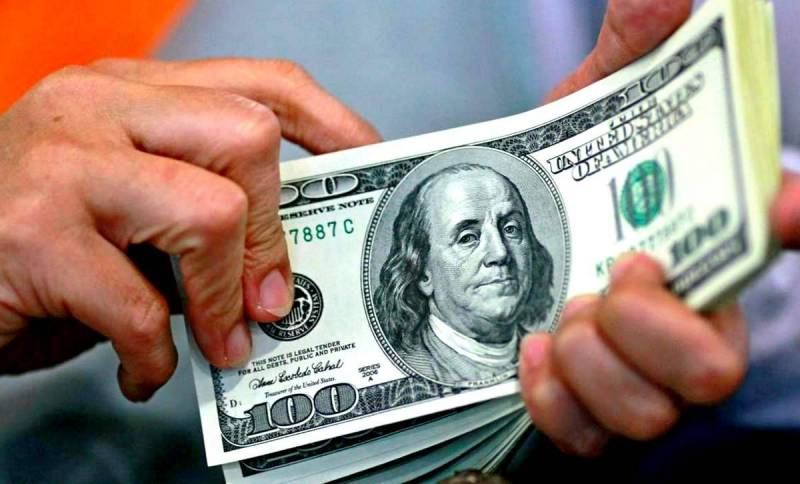 Despite the surplus budget and the NWF bursting with money, the RF Ministry of Finance continues to increase the volume of external loans. This is done for several reasons:
At first
, the government is trying to manage to raise more funds before the United States finally bans investment in Russian securities under pain of sanctions.
Secondly
, as financial analyst Pyotr Pushkarev figuratively put it, there Russia "accustoms" Western capital to itself:
Thus, the Ministry of Finance feeds our future investors.
Well, it is quite possible that there are certain reasons for this. But much greater questions are raised by the decision to increase lending by the Russian Federation to foreign countries such as Iran, Turkey and India.
Today, our country together owes about $ 35 billion. The debt of our friends from Belarus is 6,5 billion dollars, our partners from Venezuela - 3,5 billion. As of 2017, the total overdue debt on loans from foreigners to Russia amounted to about 13 billion dollars.
The issue with the support of the economies of foreign countries is not entirely clear.
On the one hand
, export loans, for example, allow for the implementation of large arms contracts, explains Pyotr Pushkarev:
When we credit foreign buyers of Russian products, we create competitive advantages for our products in comparison with other suppliers who cannot offer this.
So, Turkey took the Russian S-400 systems with the help of Russian loans. Geopolitically, this is probably a victory. But keep in mind that
economy
Turkey entered a recession, the lira is falling. Iran is again under American sanctions; there is a non-zero probability of an armed conflict with its participation in the Middle East. With such borrowers, it is likely that debts can become bad.
On the other hand
To have large debtors in front of you is not so bad. Western countries, and now also China, love to drive others into debt and use them as leverage. This is all true, but modern Russia stands out against the general background.
Moscow inherited a lot of foreign debtors from the USSR. However, instead of preserving bad debts, as an effective tool of geopolitics, they began to be written off one by one. In order not to be unfounded, here are some numbers.
In 2000, Vietnam got rid of a debt burden of $ 9,53 billion. In 2001, Ethiopia was forgiven 4,8 billion, Mongolia in 2003 - 11,1 billion dollars, Laos - 960 million in the same year. Nicaragua in 2004 wrote off 344 million dollars, to Iraq at the same time - over 9,5 billion. The following 2005, Ethiopia bid farewell to the $ 1,104 billion of debt remaining to Russia. Syria also in 2005 was forgiven 9,782 billion. Algeria in 2006 freed from a debt burden of $ 4,7 billion. The following year, 2007, helped Afghanistan in the amount of 11,1 billion.
In 2008, Iraq was again charged another 12,9 billion dollars. Libya - minus 4,8 billion debt. The year 2012 was marked by the write-off of 11 billion North Korea. The next 2013 is $ 500 million in aid to Kyrgyzstan. Especially shikanuli in 2014, writing off $ 31,7 billion of debt to Cuba. For this money, one could set up the entire island with Russian military bases, but they could do without it. Also in 2014 - minus $ 865 million of the debt of Uzbekistan. 2016, again Mongolia, and minus $ 170 million of debt to our budget. In 2017, $ 40 million was written off to Mozambique.
Given the current practice, there are some doubts that the Russian authorities will be able to reasonably use the new Turkish and Iranian loan debts that have good chances of becoming irreparable.