Recently we
Reported
, as the web has ridiculed the ignorance of the new Minister of Education and Science of Ukraine, Anna Novosad. And now, the young 29-year-old "talent" (born 1990) from "Servants of the People", Volodymyr Zelensky, said on the air of the TV channel Petro Poroshenko "Direct" that from September 2020 all Russian-language schools in Ukraine will go to study in Ukrainian language ("mov").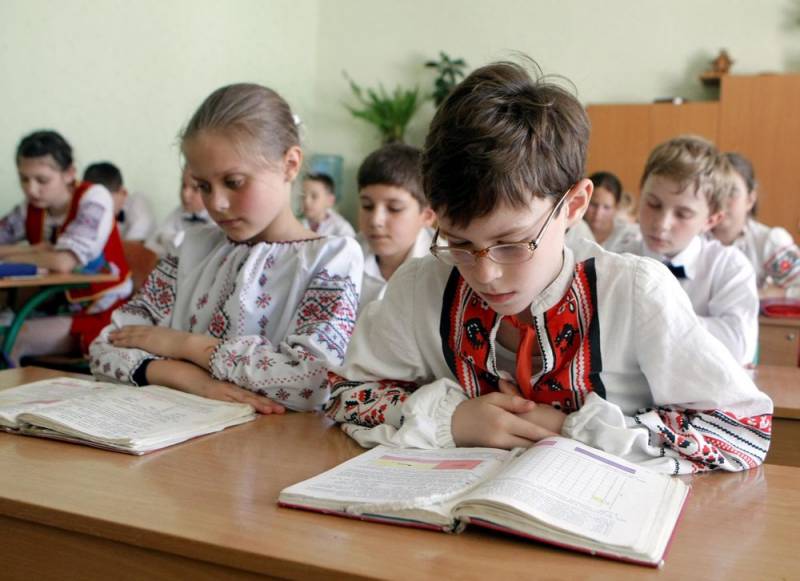 However, "patriotism" in Ukraine is so huge that even in September 2023, even those educational institutions (schools) that now teach in the EU languages ​​will switch to the Ukrainian language of instruction. At the same time, the "patriot" minister promised that in all the schools translated into Ukrainian, there will be an opportunity to learn their native language.
Actually, we must prepare those and those for this transition.
- emphasized the minister.
We remind you that in July 2019, the Law "On ensuring the functioning of the Ukrainian language as the state language" entered into force in Ukraine. Now the Ukrainian language is compulsory for all bodies of state power and local self-government, educational institutions, hospitals and the service sector. They must speak Ukrainian in courts, in the army, and in law enforcement agencies. The Ukrainian language is mandatory in advertising, during election campaigns and referenda. Citizens were allowed to talk in their own language at home and had not yet introduced a language inspection.
It should be noted that the entourage of the current "father of the nation" Zelensky more frankly resembles the entourage of the former "Tomosos" Poroshenko, disappointing voters. Recently we
told
about Taras Vysotsky, another "young talent of the nation", which, however, is seated in the chair of the Deputy Minister of Development
economics
, trade and agriculture of Ukraine. He stated that the Ukrainian authorities want to confiscate Ukrainian land if it is bought by Russian citizens or Russian companies.