The Latvian authorities continue to ingeniously reinforce Russophobic sentiments in the republic, following the SS Wafen SS, raising the rank of heroes of bandits from among the "forest brothers", whose heroism was enough to kill peaceful Soviet citizens.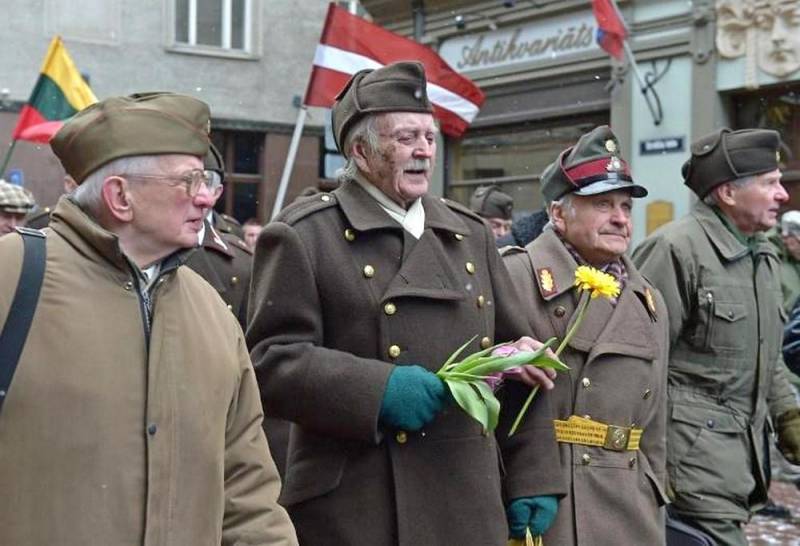 According to the press service of the President of Latvia, Egils Levits took the initiative and submitted a proposal to the Saeima Commission on Human Rights and Public Relations - the establishment of March 17 as National Resistance Day.
By "national resistance" the Latvian president means the Latvian nationalists who served the Nazis, and after they were expelled by the Red Army, they left the partisans in the woods and killed policemen, party and business workers, doctors, teachers, collective farmers and their families.
Дата 17 марта предложена Левитсом потому, что в этот день, в 1944 году, руководитель подпольного Латвийского центрального совета, Константин Чаксте, после сбора подписей 188 глав
political
партий и общественников под меморандумом, провозгласил восстановление независимости Латвии.
The entire "restoration of independence" was limited to the killing of civilians and ended after the Soviet military and police eliminated most of the gangs and gang cells.
However, after the demolition of the monuments to the fighters of the Red Army who liberated the territory of Latvia and the proclamation of volunteers from the SS battalions as national heroes, it is hardly worth wondering about such initiatives of the Latvian leadership.