The plan-test flight of the Russian "aircraft of the future" MS-21-300, which took place this morning at the LII named after Gromova.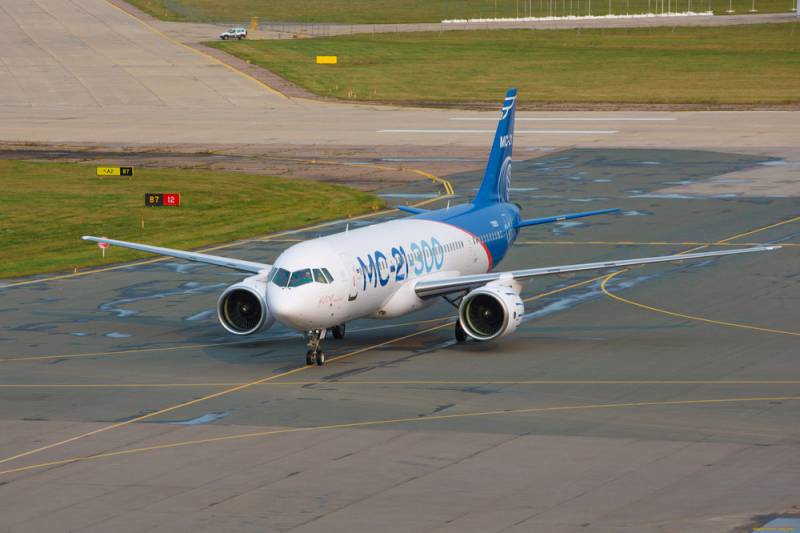 As the
TASS
, citing a source in emergency services, during the test flight, the aircraft had a problem with the landing gear hydraulics, as a result of which, after takeoff, the crew could not remove the racks.
The agency said that the incident occurred with the MS-21-300 airliner, registration number of which is 73054. This aircraft is the fourth instance created in Russia and joined the flight tests recently, after repainting, which was carried out in Ulyanovsk.
According to the interlocutor, the aircraft was controlled by a crew of three experienced test pilots, which made it possible to successfully make an emergency landing in Zhukovsky.
Currently, the aircraft is awaiting representatives of the Irkut Design Bureau commission who will establish the reason why the system failed.
According to preliminary information received from a source at the United Aircraft Corporation, we can talk about the incorrect operation of the landing gear sensor, which caused the racks to not be able to move to the "flight" state.
In conclusion, it can be said that the tests are designed to identify all possible weak points in the aircraft structure and to check the operation of all airliner systems.