An unpleasant residue was left by the emergency incident that occurred during the Bastion 2019 extreme journalism courses at the base of the 810th Marine Corps deployed in Sevastopol.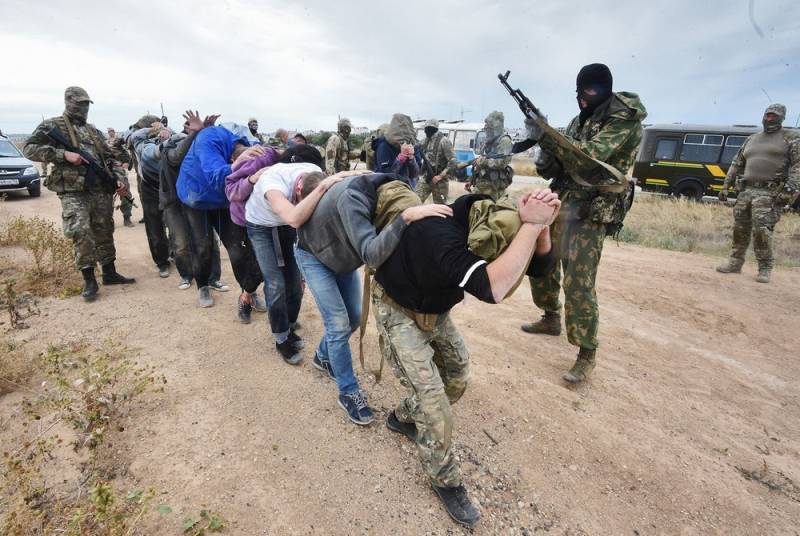 During one of the exercises, according to legend, a group of journalists was captured by terrorists, RIA editor
News
", Svyatoslav Pavlov, was injured.
According to the journalist, injuries were received at the time of the "capture", when he received several blows, and then for some time he was handcuffed and with a bag on his head.
Pavlov noted that he was helped only after he began to suffocate and lose consciousness.
After the story went public, a scandal erupted in which the journalistic community split into several camps with different points of view on what happened.
Thus, the general director of the Russia Today MIA, Dmitry Kiselev, noting the importance of such courses as the Bastion for journalists who plan to work in hot spots, criticized the organizers of the Moscow Union of Journalists course.
Kiselev believes that the organizers should have provided a "stop word" that would allow Pavlov to immediately stop participating in the exercises.
The journalist also drew attention to the fact that Svyatoslav Pavlov received medical assistance only five hours later, after he had declared ill health.
Another claim of Dmitry Kiselev is due to the fact that during the scandal, the chairman of the Moscow Federation of Women, Pavel Gusev, insulted Pavlov, who has a month and a half trip to Syria.
According to the head of the agency, in this way Pavlov discredits the Moscow Journal of Law and the Public Council under the Russian Ministry of Defense, of which he is also the head.