On October 2, 2019, the chairman (speaker) of the Federation Council of Russia, Valentina Matvienko, stated that the issue of Uzbekistan's accession to the Eurasian Economic Union (EAEU) is currently being worked out. After which she welcomed the decision of Tashkent, which had stated before that of its integration desire.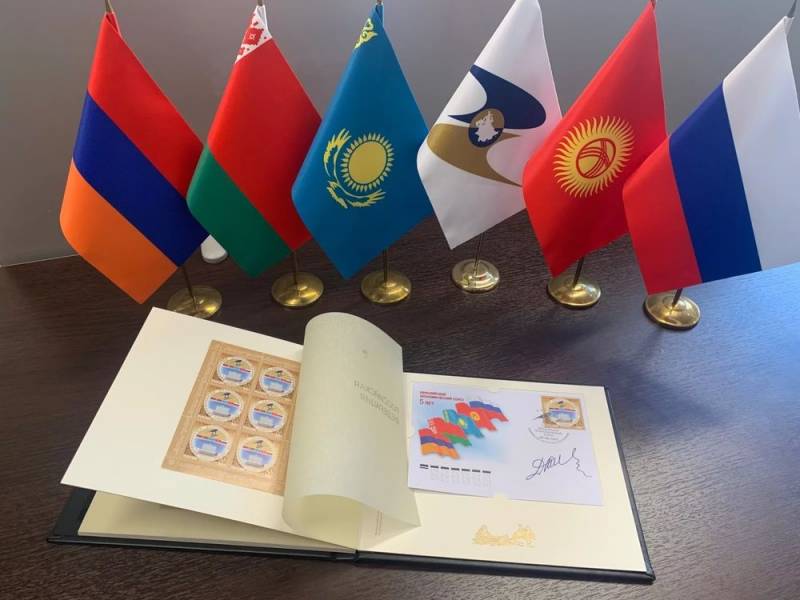 Matvienko hopes that the negotiation process will not be long, wishing for the speedy accession of Uzbekistan to the Eurasian family. At the same time, she called on the Uzbek side to actively participate in the process and in the further work of this international association.
It should be noted that currently the EAEU includes five states: Russia, Belarus, Kazakhstan, Kyrgyzstan and Armenia. EAEU members have the right to free movement of goods, labor resources and the provision of services.
We know that it has been announced that the President of Uzbekistan has made a decision, this issue is currently being worked out on the accession of Uzbekistan to the Eurasian Economic Union.
- Matvienko said during a meeting with Nurdinjon Ismoilov - chairman of the Legislative Chamber (lower house) of the Oliy Majlis (parliament of Uzbekistan).
Matvienko expressed confidence that if Uzbekistan joins the EAEU, then "it will be a huge deal." She emphasized that Tashkent will receive preferences that will remove many problems, including in bilateral relations with Moscow.
In addition, Matvienko clarified that in the context of globalization, no country can be successful alone. Therefore, it is necessary to unite in communities and joint efforts to overcome difficulties on mutually beneficial conditions. Each participating country will benefit from this, as it will become more competitive.