Recently we
Reported
as in the United States, opposition democrats organized an impeachment process against President Donald Trump. And so, on October 1, 2019, Trump wrote on his Twitter account that he considers the launch of the impeachment procedure by the House of Representatives (lower house of parliament) of the U.S. Congress a coup and an attempt to take power from him.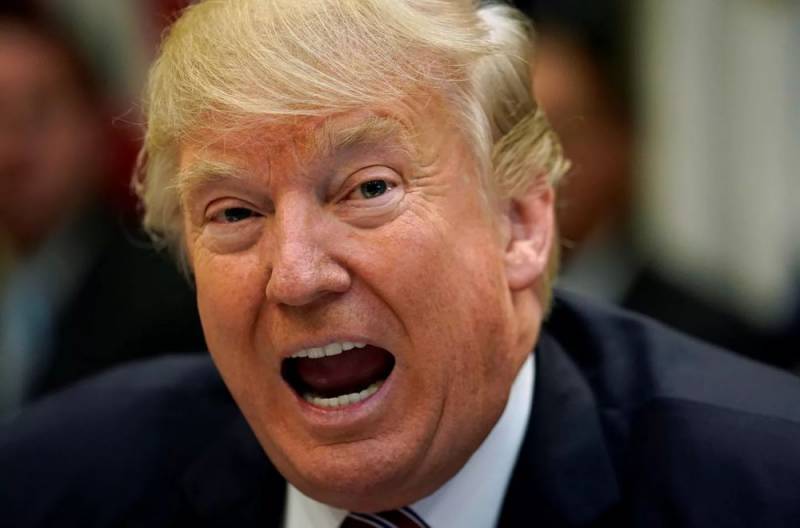 As I learn more and more every day, I come to the conclusion that what is happening is not impeachment, but a coup designed to take away power from people, their voices, their freedom, their second amendment ( to the constitution), religion, military, border wall (with Mexico) and their God-given rights of citizens of the United States of America.
- wrote Trump.
Prior to this, Trump called the impeachment attempt "the greatest fraud" on the part of the US Democratic Party. And even earlier, Trump called the investigation of the "Russian footprint" (Moscow's interference in the US presidential election), organized by the Democrats, "a witch hunt".
It should be noted that the domestic political struggle in the United States is intensifying. Its apogee (the highest point) will be the next presidential election in the United States, which should be held in November 2020. At the same time, it is extremely doubtful that the Democrats will be able to impeach Trump, since the head of state has very strong (stable) positions both in the House of Representatives and in the Senate (upper house of parliament) of the US Congress. Therefore, Trump's some concern can be understood, but he is too early to panic.