Restoring order in Russian civil aviation and reviving the domestic aircraft industry are the most important tasks facing our country. A new federal law has been adopted, which, in theory, should contribute to this. However, some of its norms are perplexing.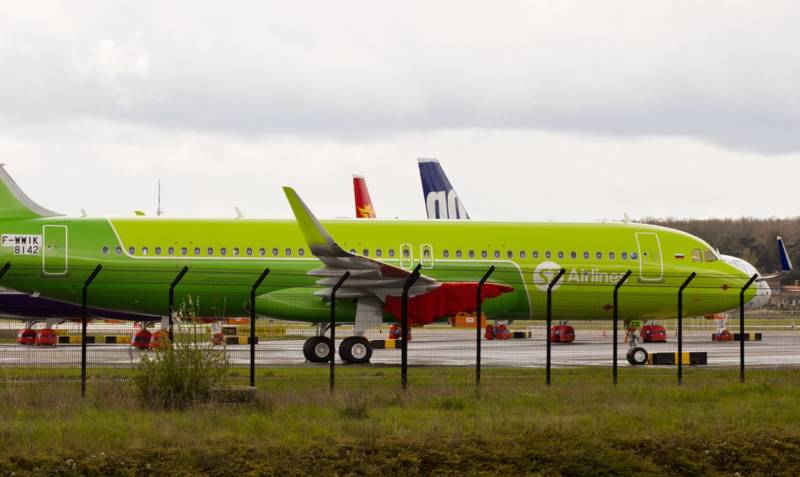 The situation in the field of passenger transportation is not normal. According to statistics, about 95% of liners on our airlines are registered somewhere in Bermuda or in Ireland. In addition, the vast majority of aircraft flying in Russia are foreign-made. These are the consequences of "liberalization" and the transition to market
the economy
. How do our authorities intend to solve this apparent problem?
Airfreight
According to the law signed by the president, when registering a liner in Russian jurisdiction, an airplane or helicopter imported from abroad will be exempted from VAT from 2020. It should be clarified that air carriers have already been exempted from VAT since 2010, but this measure expired at the end of the year. And now they again received support from the state in the form of a discount of 20% of the cost of an import liner.
On the one hand, this is how the Russian government seeks to encourage the registration of aircraft in Russian jurisdiction to create a complete registry of civil aircraft. According to the law, control over the state of liners is carried out by the country of registration. In addition, the "move" to Russia will allow you to collect considerable taxes on the aircraft that we have, as "real estate".
On the other hand, most likely, Western companies selling liners on lease will be sharply opposed. A well-known aviation expert, Ruslan Gusarov, comments on the current situation:
Registration abroad is not a whim of our airlines, it is a condition of Western lessors. First, aircraft owners, that is, foreign lessor companies, do not trust our oversight system
technique
. Secondly, they do not understand our legal system. They believe that it does not guarantee the preservation of the rights of the owner.
That is why registration is carried out in the field of British law, in Bermuda, or in Ireland. An attempt to transfer imported aircraft to Russian jurisdiction in this way is likely to result in an increase in insurance and leasing payments for airlines, which will naturally affect the cost of tickets for passengers.
There is one more unpleasant moment. Carriers are extremely uninterested in shining the "Russian past" of liners in the secondary market. In this regard, our country has a low reputation due to severe climatic conditions and not the best runways. It is believed that in Russia aircraft are "killed" more, so when they are resold in a used state, the discount will be very significant.
Aircraft building
In the future, this problem could be solved by a gradual transition from imported aircraft to domestic counterparts, Superjet and MS-21. But here, not everything is unequivocal with this new law. The share of imported components in the first reaches 70%, in the second - 40%. And the suppliers are our geopolitical opponents: USA, Canada, France, Great Britain. In a good way, it would be necessary to replace foreign components with domestic ones, or localize those in Russia through the opening of joint ventures, which would create new jobs and increase the tax base.
But our authorities go a different way. A signed law removes VAT on the purchase of imported components and aircraft engines. How this should contribute to import substitution is decidedly incomprehensible. If you call a spade a spade, it fixes the continued dependence on foreign suppliers.